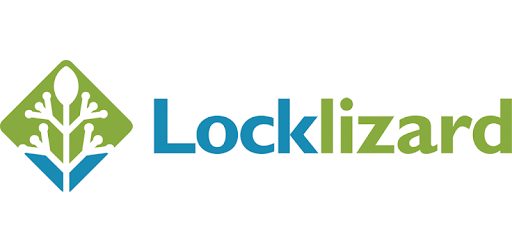 Securing revenue-generating and confidential files is not easy when advanced spyware and hacking tools are aplenty. Stealing eBooks, plagiarizing business reports, and misusing business stats are a few recurring problems people have to wade through in the online world.
Unauthorized document access, intellectual theft, and piracy can ruin years of someone's hard work just like that. And this must stop! No one should access your confidential pdf files or eBooks that you're yet to publish.
But the main question is, how can you do it? With hundreds of digital rights management (DRM) tools on the market, selecting one that suffices your business requirements is challenging.
If you're contemplating enforcing dynamic access controls on your intellectual property because of credibility issues, we've got you covered.
Today we'll talk about this advanced DRM software named Locklizard that stops piracy and keeps your user-sensitive data secured with its advanced controls. This hands-on Locklizard review will clarify your doubts about data protection and make it your go-to DRM software.
So, without further ado, let's get straight to our Locklizard review!
What is Locklizard?
Locklizard is a DRM (digital right management) tool aimed to safeguard your intellectual property from multiple threats. When you share files without enforcing a reliable control on them, they're likely to be plagiarized and used without your consent. And that's when Locklizard comes into the picture.
This fully-equipped security tool ensures no one can print, share, or edit your content unless you allow them to. People working in the business sector and academic organizations are well-aware of digital trespassing, where an unauthorized person accesses your files and risks their confidentiality.
However, by using Locklizard to decrypt your documents, you can share them across different platforms without compromising their confidentiality. Locklizard uses security frameworks approved by the US Government to ensure you enjoy seamless document security, regardless of their nature.
Whether you want your course content to stay within the authorized circle or your research is at the risk of being plagiarized, Locklizard can help. This simple-yet-powerful DRM tool is your one-stop solution for protecting pdf documents, course content, confidential whitepapers, business statistics, and eBooks.
What Can You Do with Locklizard?
Locklizard stops unauthorized access to your documents and prevents digital theft that can otherwise lead to significant losses. When a vital business document floats out of the company because of shoddy digital security measures, it questions the organization's capability and poses several monetary threats to a business. Therefore, having a viable DRM tool in place is inevitable in this era of data breaches and privacy thefts.
By purchasing Locklizard software and encrypting folders and files with it, you can quickly put data theft and piracy threats to rest. From data mining organizations to individuals working on high-value intellectual properties, Locklizard is beneficial for everyone. Here are the primary features of this tool we have shortlisted by our Locklizard review:
Prevent IPR Theft
Intellectual property rights are hard to manage because of advanced spyware and hacking tools present out there. Even when you ensure an important PDF file does not go out of the authorized circle, spyware can still break your safety walls and access that confidential data. Therefore, having a reliable DRM tool is inevitable for your intellectual property. Locklizard safeguards your documents with its high-end encryption system, eventually preventing data breaches and piracy problems.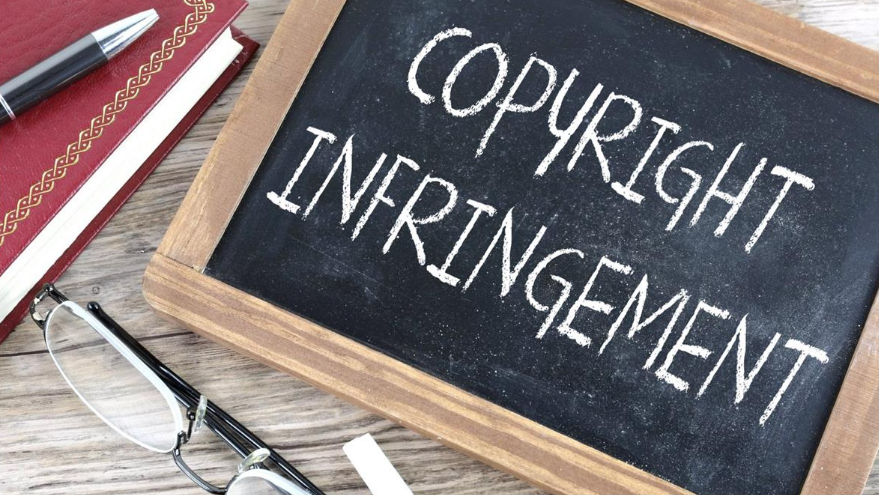 Limit Access to your Intellectual Property
When you don't want certain people to access your files and data, putting up security walls around it is essential. Locklizard provides dynamic access to your documents so that no one can misuse them and access them unauthorized. By using Locklizard's lock to access and lock to location features, you can keep specific files within a small circle, i.e., your employees, and avoid data leakage.
Protect your Intellectual Rights
When users don't respect your copyrights, it's your duty to protect them. With Locklizard, you can make sure no one misuses or plagiarizes your document. If your documents are a source of revenue, i.e., eBooks, protecting their integrity is even more crucial. You cannot let anyone access your intellectual property and change its essence with Locklizard to the rescue.
Secure File Sharing with Reinforced Controls
Dynamic access will allow you to share your content in different circles without risking its safety. For example, suppose you want a colleague to see a whitepaper and not screengrab it or edit it. In that case, Locklizard lets you deploy personalized controls on your intellectual property with a few clicks.
Safeguard your Revenue-Generating Files
When money is on the table, having a strong security system should be your priority. With Locklizard, you can protect your eBooks, eCommerce training courses, research findings, and business stats from several theft threats.
Prevent Unauthorized Editing/Changes
Owning an intellectual property comes with multiple roles; you cannot let anyone alter its essence or intermingle their ideas with yours. Therefore, Locklizard enables you to revoke access, prevent screen grabbing, and file sharing without your approval.
More Highlighted Features of Locklizard
Locklizard is a fully-functional data protecting tool that doesn't leave any stone unturned to prevent IPR theft. No matter how confidential or unique your files are, you can rely on Locklizard for their privacy. If you're unsure after our general Locklizard review, here are some high-end features to show this tool's capability:
US Government-Approved Encryption
Is Locklizard safe? This question arises in users' minds when they know about its features, and understandably so. If you're also unsure about this point, let these concerns go because Locklizard uses a US Government-approved encryption system.
AES algorithm is a sophisticated and thoroughly secured data protection system that never puts your data at any risk. This sophisticated algorithm is void of any loopholes, so you shouldn't worry about its credibility.
Since Locklizard doesn't send decryption keys along with your protected PDF files, it's not prone to decoding and copying threats. Rest assured, with Locklizard in action, your documents will always open in a secured environment.
Advanced Controls
With Locklizard installed on your system, you have complete control over your data's movement and visibility. Whether you want to restrict a file within the office premises or don't want people to screenshot it, Locklizard does it all. You can deploy IP restrictions, try device locking, and stop others from sharing or editing your data, eventually putting your is Locklizard safe worry to rest.
User-friendly Dashboard
Using a DRM tool for the first time can be tricky, but not with Locklizard. This user-friendly tool is designed to secure your files and save time. According to our Locklizard review findings, once installed and ready to operate, this tool won't require much brainstorming on your part.
Locklizard Prices
This Locklizard review aims to answer all your questions about this tool, and its price packages are no exception. Locklizard pricing is tailored to meet your business/personal requirements. Here's an overview of Locklizard pricing for you:
| | |
| --- | --- |
| Locklizard Package | Locklizard Pricing |
| Monthly License | $500 |
| Monthly license with eCommerce Support | $700 |
| Annual License | $2995 |
| Annual license with eCommerce Support | $4995 |
Locklizard Pros and Cons
Like any other tool, Locklizard also has certain advantages and disadvantages, which you should know before installing this tool. Here are the primary pros and cons we found in our Locklizard review:
Pros
US Government Approved Security Framework
File Protection Across Platforms
Dynamic access (no unauthorized screenshots, editing, sharing, or printing)
Transparent Decryption & Encryption
Cons
No in-person training for new users
Quite pricey
Locklizard FAQs
How to Start Using Locklizard?
Go to Locklizard's official website and pick the security package you need. After selecting the package, you'll get a 15-day free trial from Locklizard. Install the software on your computer by following on-screen instructions, and let it decrypt your PDF files. Once the decryption step is over, your files will be protected from piracy or copying dangers.
Is Locklizard Safe?
Yes, Locklizard is a safe DRM tool for individuals and enterprises dealing with multiple confidential files at once. This tool works on an AES algorithm that doesn't compromise your files' security and keeps them protected from several theft threats. Locklizard DRM is a reliable tool for your file safety needs.
Best Alternative to Locklizard
If this detailed Locklizard review has made this tool a bit out of your range, or you need a simpler DRM tool for your files, SafeDRM is the way to go. SafeDRM offers high-level data encryption, advanced controls, and an easy-to-handle interface.
Here are a few prominent features of SafeDRM:
256-Bit AES encryption that keeps your files away from piracy and theft threats
Device locking controls to make sure a specific file doesn't leave your system
Watermarking feature to maintain your data's integrity
SafeDRM prevents screenshotting and unauthorized data sharing
Its built-in content protection feature ensures no one can copy or paste your content without your approval
Pros of SafeDRM
+ Affordable monthly and annual packages
+ User-friendly interface that makes data decryption easier for you
+ Supports multiple file-formats including audio, video, and PDF files
+ Streamlined performance, fast loading speed
Summing It Up
Securing important data from piracy threats is not easy with endless hacking tools lurking around. But, DRM tools like Locklizard and SafeDRM make this task easier for enterprises and individuals worried about data security.
Whether you want your eBook to stay away from any piracy or your business's critical data needs protection, having a DRM tool will help. This Locklizard review was aimed to help you make an informed decision, especially because it costs a reasonable sum. And if you need a more pocket-friendly option, the SafeDRM protection tool is no less.
After closing this Locklizard review, list your data protection requirements, and pick a tool that doesn't let lurkers barge into your confidential files. We wish you luck!