Video DRM Protection 10.20
DRM Protect video and audio files from unauthorized viewing and illegal distribution.
High-level Encryption: DRM technologies; 256-bit AES encryption and an advanced video encoding algorithm, more secure and reliable!
Anti Screen Recorder: Automatically identify various known and unknown screen recorder software and prevent it from running.
Fast and stable: Encrypted video can be quickly played, the user will not feel the delay.
License Control: DRM license control; Only with the play password, can the user play the video; Limit the number of plays and the expiration date.
Watermark: Set different text watermarks for each user. Static and Dynamic watermarks are supported.
Remotely disable password: Disable student's play password at any time.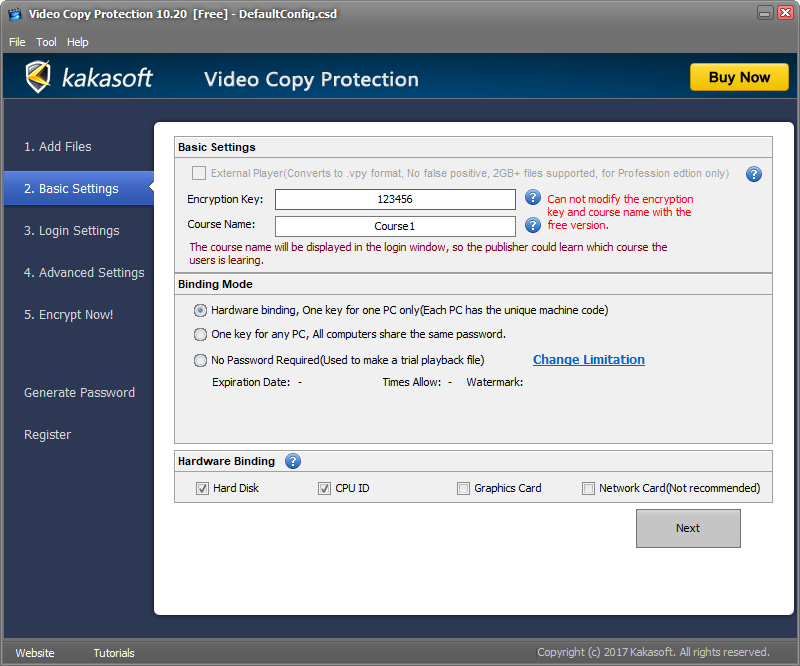 Who Use Video DRM Protection?
It can be used by lecturers, teachers, professors, and trainers that want to protect their content from theft. Only students with permission can open the protected files.
Course creators can use Video DRM Protection to protect their worthy content. They can set the expiration date, add a watermark, and limit the number of plays.
Perfect for those who don't want a copy of their video and audio files. It can prevent screen recording.
Businessmen and managers can share private data with workers and colleagues. It can prevent leakage of information.
Podcasters can give access to premium podcasts using Video DRM Protection. They can allow the people they want to listen to the podcast.
Ideal for those who sell their content on USBs, DVDs, and clouds.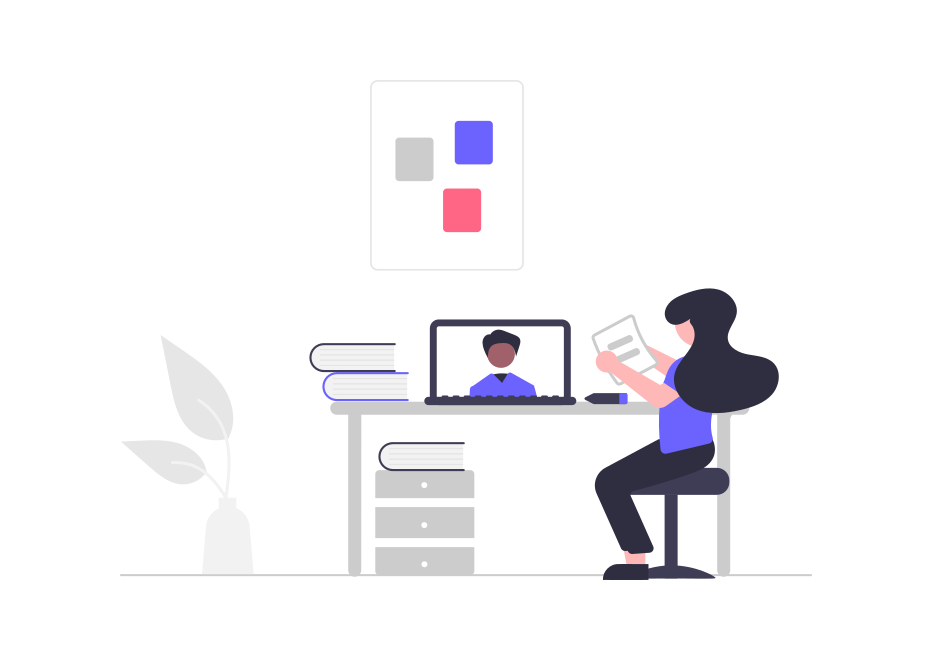 How to Protect Video With DRM Protection?
Video DRM Protection supports Windows OS only. If you want to support mobile phones, use SafeDRM DRM Protection which supports Windows, Android, iOS, and Mac OS.
Main Features of Video DRM Protection
Video DRM Protection is designed to DRM protect audio files (MP3, WMA, WAV, etc.) and video files (MP4, AVI, MPG, WMV, etc.) intended for playback on personal computers against copying, illegal distribution, and unauthorized use.
Digital Rights Management & Disable Screen Recorder
With the DRM system, you could easily control what the end-user can do with the content. You can set the rights to view/play only. The users could play the DRM-protected video only if they get the correct play password. Also, the software will check all the running processes and make sure the video cannot be recorded.
Limit the number of plays and the expiration date
You could limit the number of plays and expiration date for different video files. The program will check both local computer time and network time. If someone tries to set back local computer time, the program will also detect the change and prevent access to the protected content.
Multi-format supported
supports multiple formats of media files, such as mp3, mp4, aac, avi, wmv, etc. However, we recommend using MP3 and MP4 formats as they have the best compatibility.
Data security
Adopt the strongest 256-bit on-the-fly AES encryption and DRM technology to lock files and protect file content. You can customize the levels of intended security you wish to have for your files.
Easy usage
With the help of a simple and neat interface and pellucid user guide, any novice can handle it, even a dyed-in-the-wool technophobe.
Compatibility
Video DRM Protection is fully compatible with all variants of the Windows operating system, including Windows XP, Vista, Windows 7, Windows 8, Windows 10, and so on.
Watermark Addition
Video DRM Protection can also work as a watermark tool. You can create a text watermark of your choice by choosing the font, color, and size. It also supports floating watermarks that are impossible to remove.
Device Restriction
The media can be played only on one video player after entering the password. It binds with the PC, but you can also remove this restriction and keep the media password protected only. You can also bind media with a single flash drive or DVD.
Screen Recorder Detection
The encrypted media automatically detects the screen recorded and a pop-up window appears with a warning. It detects almost all screen recorders and makes it impossible for the user to have a recorded video.
Online Time Checking
The encrypted media automatically detects the screen recorded and a pop-up window appears with a warning. It detects almost all screen recorders and makes it impossible for the user to have a recorded video.
Secure Password Generator
The tool has a built-in password generator that creates a secure password that is almost impossible to crack. It can also generate a random password, and you can also view the password history.
Data Leakage Protection
If you have data in a flash drive, it will remain protected if it is encrypted using Video DRM Protection. The media cannot run on other drives. There is no way your data can be leaked.
Video files can be divided into several groups
Educational materials: Educational multimedia courses, recordings of training, seminars, webinars, and so on.
Materials for corporate use: Recordings of corporate events (training, festivals, awards, parties, etc.).
Personal and copyrighted materials: Family audio/video archives, personal portfolios, presentations of research papers and so on.
Materials for free distribution: Commercials, materials with scientific and cognitive content,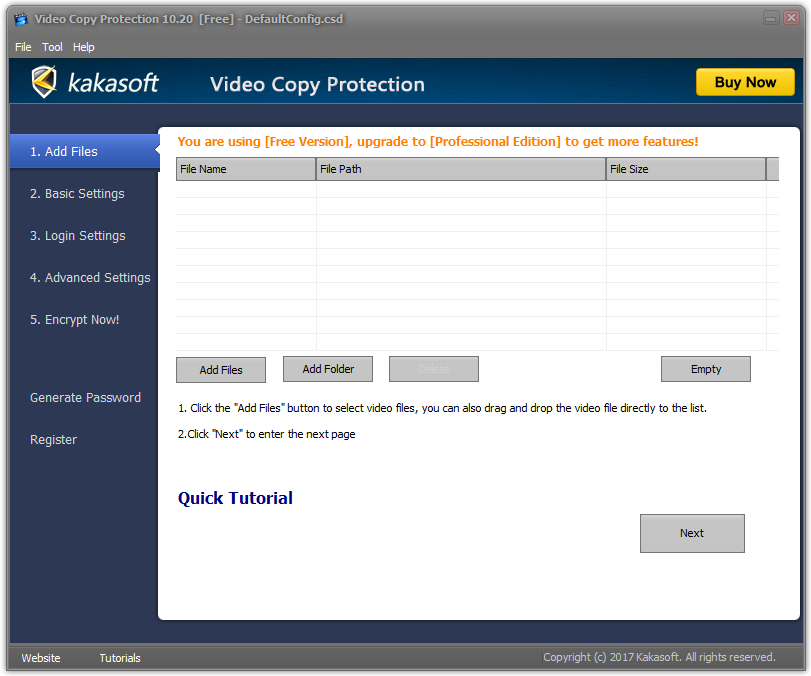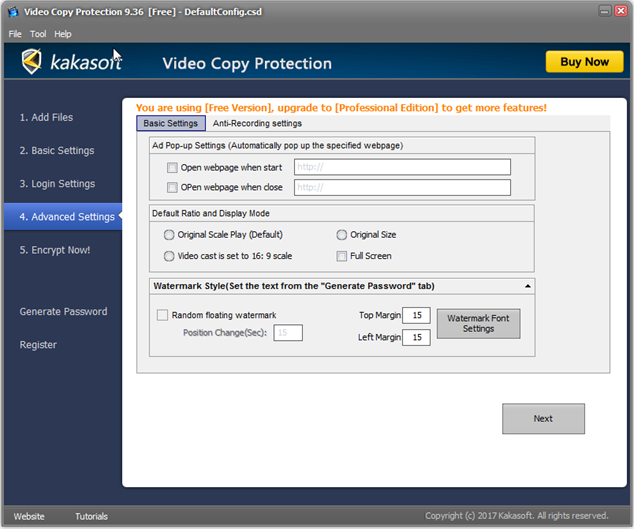 Audio/Video Binding Devices
A binding device is necessary to neutralize the possibility of copying the file and opening it on other devices.
Binding Devices: Personal computer (PC)
DRM Protected files can be played only on personal computers. To play the protected file for the first time, it's required to activate it with a serial number (activation is possible over the Internet, by SMS, phone, or email). The file becomes bound to the personal computer after activation and its further use is possible only on this machine.
FAQs of Video Copy Protection
What is Video Copy Protection?
Video copy Protection is a unique software that allows you to copyright audio and video files to prevent them from being illegally copied, copied, or transmitted.
The software uses unique encryption technology to convert the video into .exe or .VPY format, and the encrypted files can only be run on licensed PC.
Which Operating Systems are supported by Video Copy Protection?
Video Copy Protection applications can run on Windows XP, Vista, 7, Windows 8 and 10, 32-bit and 64-bit.  If you want to support mobile devices (iOS and Android) and Mac, please use SafeDRM DRM Protection.
Can I play encrypted videos on a DVD player connected to the TV?
Video Copy Protectionr only supports playback on Windows systems, not DVD
Can i run the encrypted video in Android/iOS/Mac operation system?
No. Video Copy Protection supports Windows OS only. If you want to support mobile phones, use SafeDRM DRM Protection which support Windows, Android, iOS and Mac OS.
How to install Video Copy Protection?
Video Copy Protection is an easy to use and install software. Download Video Copy Protection latest version on your computer from https://www.kakasoft.com/video-copy-protection/ and run the installation setup that will guide you through the process of installation. Note: Only System Administrator can install it.
What software do I need to install to run encrypted videos?
No, you don't need to install any other software, because our software provides a built-in player.
Can I buy the program without a trial?
You can, but please don't. It is strongly recommended that you try the software before you buy it.
If you are satisfied with it, then pay us to register.
How can I suggest a new feature for the future releases?
We give high priority to our customers' suggestions for future versions of our software. If you have a feature request, be sure your copy is registered and let us know via Email: admin@kakasoft.com
What's the difference between trial and full version? What are the benefits of registering?
Registered users will get: A Full version to download that does not have any trial limit.
1. No trial reminders, no functionality limits.
2. No watermarks and interruptions in your copy protected data.
3. Life-time priority customer supports.
4. Free Upgrades to all minor versions of Copy Protect.
5. Ability to copy protect unlimited data for unlimited period of time.
6. Feature requests will be welcome.
7. No hidden or subscription charges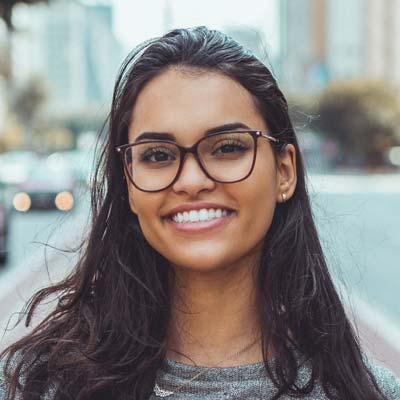 I experience no delay while playing an encrypted file. My personal audio and video files can only be accessed through an authorized ID only, that too using a PC. In my opinion, this application provided a reliable service.
– Nora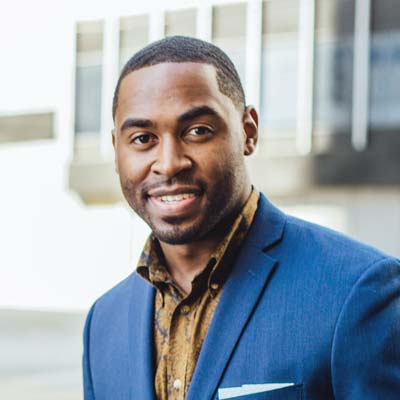 A standout feature is that I can temporarily disable an ID from accessing any of my files. This software is also very flexible in managing multi-formatted files (MP4, AVI, ATK, and others). Video DRM Protection is the best content protection solution I have found!
– Jamie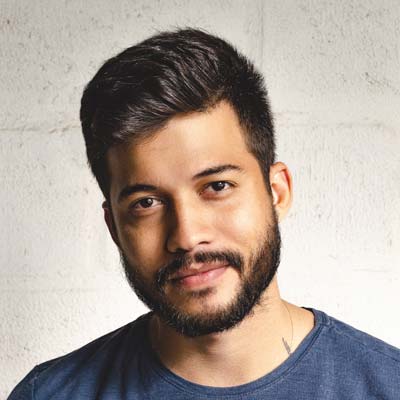 Gave me the confidence to share my files without hesitation since I know they are protected. I am a satisfied customer!
– Immie

A versatile feature is that I can set an expiration time for a video. Love the durability of software.
– Verna
Screenshots Of Video DRM Protection
Download KakaSoft Now to Make Your Digital Life Easier!