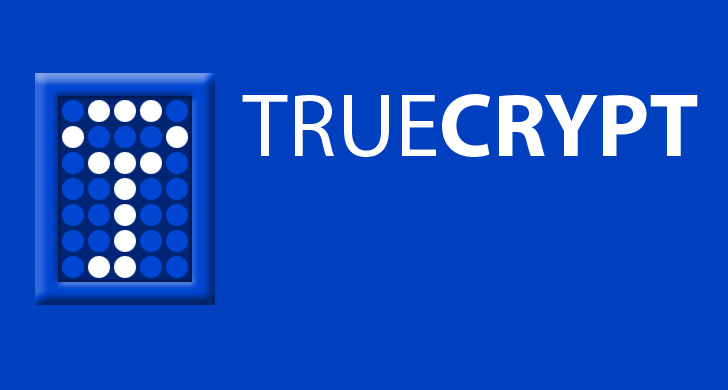 The open-source program that allowed anyone to do nifty on-the-fly encryption has gone. Yes, we are discussing Truecrypt, its usage, its latest state, and the best alternatives in our Truecrypt review. Before we skim and rush into the other possibilities, let us take a moment to grasp the significance of Truecrypt in current history.
Truecrypt was designed to create a virtual encrypted drive within a folder. As a result, Truecrypt functioned as both folder and drive encryption software. On the other hand, Truecrypt closed its doors roughly five years ago, and the developers of Truecrypt launched a Truecrypt stop update protocol, urging users to cease using it due to a slew of security vulnerabilities circling the encryption software. Another flaw was that Truecrypt did not support modern Windows 10 systems, making it more difficult for present Windows users. On the bright side, considering Truecrypt was an open-source program, many other developers have taken the Truecrypt code and begun their own take on encryption software, which we shall discuss at the conclusion of our Truecrypt review.
Unfolding the Mystery of the Discontinued Truecrypt Services
There are a lot of speculations surrounding the question, "what happened to Truecrypt?"
Let us have a glimpse of the fall of Truecrypt. It was created in 2004 by an unidentified team using E4M code for encryption contributing factors. However, one guy who was behind the E4M was suspected to be Paul Le Roux, a former E4M programmer who subsequently became a cartel head. He was imprisoned in 2012 for money laundering, drug trafficking, murder, and other offenses.
After a few years of Truecrypt development, a previous employer of Paul Le Roux, SecurStar, addressed a cease-and-desist letter to the Truecrypt development team. According to insiders, the central point of the letter was intellectual property theft. As a result, the software development is concluded. Much additional software has recently debuted and received a lot of favorable comments from individuals. In this Truecrypt review, we will look at the best alternative shortly.
Is Truecrypt Still Worth Using Now?
People have reported a substantial number of security problems and other software faults with Truecrypt, as highlighted before in our Truecrypt review. The biggest issue is that Truecrypt does not support newer Windows PCs and results in problems. Another popular question that many people ask these days is, "Is Truecrypt safe now?" Let us be pragmatic in responding to these skepticisms. For example, a vehicle manufacturer may close its doors due to problems in producing a specific model. If you decide to purchase the model, you will have no access to parts or customer service. Keeping this in mind, Truecrypt is essentially outdated software that does not meet current standards.
Although people may still download Truecrypt from their official website, we believe it is not worth utilizing and is unsafe simply because better software can replace damaged software. With that said, let us now look at the critical factors to look out for before using a replacement and the best alternative software for file encryption.
Factors to Look Out For Before Using Alternative Software
The ability to encrypt a whole disc at the chosen file location is the most crucial aspect that makes a decent encryption program. Though it may not be conceivable due to technological advancements in the present period, it is essential to consider other considerations such as:
Security: Security is the top priority when looking out for alternative software. Anyone who wants to encrypt a disk would need suitable security protocols in the alternate software. Make sure the encryption software supports AES – 256 encryption code for localized files and RSA – 4096 for file sharing encryptions. If the alternate software requires people to create an account on their database, ensure that the software is unaware of your master password.
Pricing: Pricing is another crucial factor when it comes to encryption software. Keeping in mind that Truecrypt was free software, people have become very picky after using the free encryption software. If you are spending your hard-earned money, make sure the software has a well-trusted community base and unique features that can provide overall support.
Accessibility: One of the other vital features to look out for is the accessibility of the alternate software. Truecrypt being free software, had its own complications. Make sure there is a minimal complication when accessing the software and encrypting your files. Third-party encryption software should have a good interface and should make people ease their work.
With these essential tips mentioned, let us now dive into the best alternative that we suggest encrypting your disk or files in this Truecrypt review.
The Best Truecrypt Alternative
According to various reviews and customer satisfaction from the masses, we highly recommend using KakaSoft Folder Protector (Lockdir). The KakaSoft Folder Protector is a portable software that allows users to lock and protect their files, hard drives, USB flash drives, and other mobile storage devices (Cloud) using suitable passwords. Some of the features included in the Folder Protector are:
When it comes to security, the Kakasoft Folder protector offers its customers three different security methods. The main methods are — Lock, encrypt and scramble.
Another feature that makes the Folder protector stand out from its competitors is that the Kakasoft developed software promises the people without permission cannot access users' files, moved or deleted by other users without permission.
The best part about the Folder protector is its portability. Users can have access to the software from anywhere and anytime.
The Folder protector does not need any installation process. To be precise, users can directly run the software and encrypt folders or files.
In addition to the above functions, the software is powered by industry-standard 256-bit AES encryption technology that gives overall protection when encrypting data. Let's take a look at how to use Lockdir now:
Step1: Copy lockdir.exe to the folder you want to encrypt.

Step2: Enter a strong password twice to ensure the security of your files.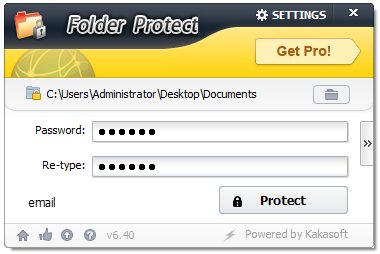 Step3: Click on the ">>" icon that you see to the right. Here, you need to add a password hint that will help you remember the password. Provide the tool with your email address so that you can easily retrieve the password if you forget it.

Step4: Click the "Protect" button, and you will find the files are hidden.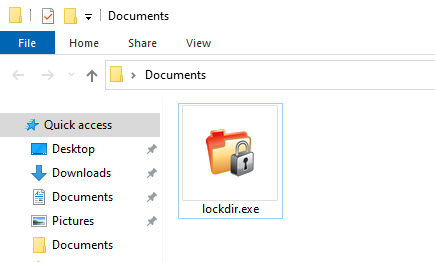 With the features and benefits mentioned above, The Kakasoft Folder protector is the best alternative to TrueCrypt. It promises to meet all the needs of perfectly secured encryption devices and never fails to do so. Thus, we urge all the readers of this Truecrypt review to give the Folder protector a shot, and it will not disappoint you.
Other Alternatives
Some of the other best alternatives include:
VeraCrypt: The Veracrypt encryption software is easily one of the best free Truecrypt alternatives. This is because VeraCrypt is the fork of Truecrypt, and the same developers have come up with this software proving similar features with modern solutions.

Boxcryptor: Boxcryptor is the contrary alternative to Truecrypt. But, Boxcryptor has unique features that make it one of the best encryption tools. Boxcryptor, rather than being free software, is a paid software that enables people to have unlimited encryptions on the specified file location or the disk. Boxcryptor also supports encryption of e-mails, unlimited cloud storage with no limitations to installation.
Cryptomator: Like the VeraCrypt encryption software, Cryptomator is free-to-use encryption software. Cryptomator allows users to navigate through easily and encrypt quickly by creating a virtual drive for the files that need to be protected. The best feature of Cryptomator is that it allows users to experience a "transparent encryption." (i.e.) users can witness how the files and the master key file are encrypted in the software. However, the original directory structure is hidden, and people cannot view them on the software's interface.
Conclusion
Although Truecrypt used to be an excellent open-source software, it is obviously no longer suitable for encrypting your folders and files. It can no longer guarantee the security of your files. If you are looking for an alternative to Truecrypt, KakaSoft Folder Protector with stronger encryption is undoubtedly the best choice.