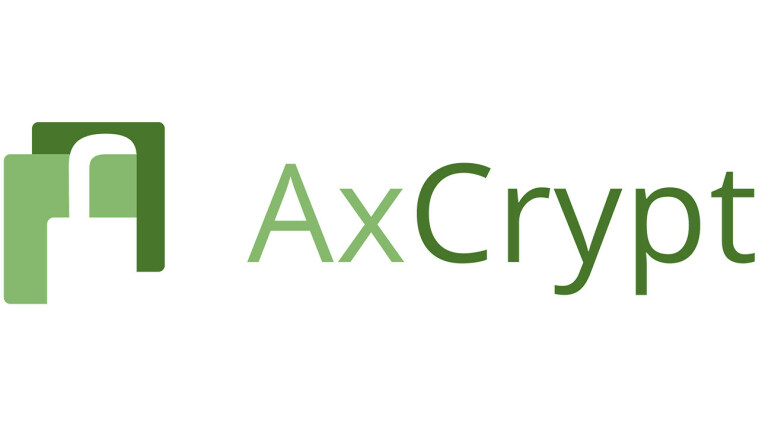 When it comes to encrypting folders and files, many people have one misconception. This is believing the process is complicated and technical. It all depends on the tool you are using for such exercise. For instance, with software like Axcrypt, you can easily get your files encrypted thereby adding that extra layer of protection to it.
Are you looking for where to find reliable information about Axcrypt? There is no need to try to rack your brains as you have come to the right place. This is an unbiased and complete Axcrypt review that explains everything about how this software works.
What Is Axcrypt Used For?
This is an open-source encryption application that was created in 2001 by Svante Seleborg. Its primary goal has always been to ensure that files of users are kept very safe and secured. It is true that this application has undergone some changes and adjustments over the years. However, it still remains one of the best and most reliable software around when it comes to having files encrypted. Most people have been asking What Is Axcrypt Used For? Read the details below to find out more about its uses.
The issue of data compromise seems to be getting worst on a monthly and yearly basis. Hackers are coming up with new methods of compromising data of individuals and companies. In order not to fall victim of such a problem, there has to be an effective way of having your files encrypted. This is a process whereby the information in such files can be encrypted. Your data in such case will be translated or converted from plain text into ciphertext.
Putting all of these together, it can be said that Axcrypt encryption software has been developed to protect your files from being compromised. After giving it a trial, I can only say that it has been worth all the hassles. It should be noted that this tool doesn't just help to encrypt files. Also, files can be decrypted and deleted once you have logged in.
How To Use Axcrypt Encryption Software
The first thing I noticed about Axcrypt is its easy installation process. If you are using it for the first time, log in details will be required. Please ensure that your password is very secured. Furthermore, it is always recommended to use a password that you can remember. This is because once you have lost your password, decrypting a file that has been encrypted using Axcrypt becomes impossible.
Axcrypt is very easy to use as software.  Once you have succeeded in the installation process, to password protect a folder or a file doesn't require anything special. For instance, you only need to have such a file dragged into the software and it will be automatically encrypted. Another great benefit of using this application is how it enables you to define Secured Folders. Once you sign out, everything in such folders will be encrypted automatically.
Is Axcrypt safe?
Since Axcrypt came into existence, there has been one major question dominating the digital space. This is whether it is safe to use. In other words, people are asking if truly it can deliver as claimed. This is quite understandable since there are lots of encryption software that have fallen short of expectations in the past. This Axcrypt Review will be answering such questions in the most completed and unbiased manner.
Of course, Axcrypt is very safe to use as an application. It has been built with some top and reliable features to provide your encrypted files with advanced protection. Sometimes, you are forced to think that having other less sophisticated tools can help protect files in your PC. Although this is true, there are limitations. The truth is that Axcrypt encryption software has been developed to offer more to users in terms of protection via its reliable encryption process.
At this point, it should be noted that there are two versions of this program – free and paid version. While the free version can also help to encrypt files, Axcrypt premium tends to do more. For instance, it has AES-256 which can provide maximum protection. The summary is that Axcrypt premium is much safer.
It is also possible for shared files to be encrypted before getting sent over to another device. This is made to happen via its RSA-4096. One of the reasons why Axcrypt premium is recommended is that you will have access to various encryption tools.
Also, you will have the chance of encrypting files that have been stored in cloud storage services like One Drive, Drop Box and others. If you really want to explore the features of Axcrypt, it is better to stick with its paid plan. This tends to make more features available as compared to its free version.
Benefits of Using Axcrypt Encryption Software
When it comes to benefits, it is fair enough to conclude that Axcrypt is a complete encryption software. This is because of its features which ensure maximum security for files that have been encrypted. Some of such benefits will be highlighted below:
1 – Strong Encryption
As compared to the Encryption File System available on windows, Axcrypt has proven to be better. This is because of its advanced and sophisticated way of securing files once they have been encrypted.
2 – It Is An Open-Source Program
You can easily see the codes on how Axcrypt software has been built. The advantage of using such tool is that it is 100% transparent. If there is anything suspicious, such will reflect in its codes.
3 – Configuration Isn't Required
The installation process of Axcrypt is very easy. In other words, you can have it set up within few minutes. There is no technical knowledge required. The best part is that your files are highly secured.
4 – It Is Highly Flexible
There is something special about Axcrypt encryption software. This is due to the fact that it has proven to be a highly flexible tool for users. For instance, you don't need to have this software installed on your PC before an encrypted file can be opened. It enables users to encrypt their files into self-decryptable formats. This means you can easily explore the content of an encrypted file on any PC without restrictions.
5 – Fast And Easy Key Generation
Sometimes, coming up with keys can be difficult for some people. There is no need to worry as Axcrypt will handle all of such on your behalf. At the click of a button, encryption keys will be created at random. All you need to do is save such for decrypting and accessing files that have been encrypted.
How Do I Encrypt A File With AxCrypt?
This Axcrypt review wouldn't be complete without answering a question like How do I encrypt a file with AxCrypt?
To get started, you will have to install this program first. Follow the steps below to get this done.
Step 1 – Visit the official website of Axcrypt to download the software. The downloaded installer file is supposed to start automatically. Follow Step 2 below if this doesn't happen to have it installed.
Step 2 – The installer file should be run. The on-screen instructions has to be followed for this to be completed successfully.
Step 3 – During such process, ensure that unnecessary crapware is unchecked.
Step 4 – Hit the Finish button once the installation process is done. You have just successfully installed Axcrypt on your system.
Follow the instructions below to use Axcrypt software without any problem.
Step 1 – Files that want to be encrypted should be arranged in one folder
Step 2 –Right-click on such folder. You will see Axcrypt from the menu options. Have it clicked on and select the option which says "Encrypt". Simply put, it works like this – Right-click on the folder to be encrypted, click on Axcrypt à Encrypt
Step 3 – You will need to have a paraphrase created. Please ensure this is long and can't be easily remembered by others. This will ensure your file has strong encryption that can't be compromised by unauthorized parties. The best thing you can do is to combine both words and numbers.
Step 4 – After that, hit the "OK" and the icon is going to change to .axx extension. This means that it has been successfully encrypted. To access the content of such file, you will need to input the paraphrase suggested in Step 3.
It should be noted that with Axcrypt android, it is possible for files to be encrypted on android devices. Also, from the above tutorials, you would notice that Axcrypt isn't a traditional program you are used to. It can only be found by right-clicking on folders.
Axcrypt Alternative
When it comes to an Axcrypt alternative, there are different options you can choose from. However, very few can actually meet your needs in terms of features and functionalities. The perfect Axcrypt alternative is LockDir (Kakasoft Folder Protector). With this program, you can encrypt files or folders on various storage devices like flash drives, hard drives and many more. Some of its features are:
Strong and secure encryption using AES technology
It is highly user-friendly
It is compatible with various file systems such as NTFS, FAT32, and FAT
It can be used on any device as no installation is required
All storage devices are fully supported
And many more
Final Words
Having seen the above, it is very obvious that Axcrypt encryption software is a tested and proven tool when it comes to file protection. To get more from this program, it is recommended to explore the option of Axcrypt premium. However, it is better to choose the Axcrypt alternative mentioned above (LockDir). Its features are more robust and complete.