Kakasoft Background Remover
Remove Background from Images Using Artificial Intelligence
Enhance your Creativity and Efficiency
Kakasoft Background Remover has state-of-the-art AI tools that enable you to erase image backgrounds from any images without the cumbersome manual work. Remove background on several images at the same time and enhance your creativity and efficiency.
Experience the Next Level of

AI Design

Our AI background remover is tuned to recognize millions of images and graphics. It includes people, products, icons, digital stamps, animals, text, and cars photos to erase the background automatically. Also, it gives you stunning design recommendations. Kakasoft Background Eraser helps e-commerce stores, marketing agencies, organizations, and individuals automate image background removal.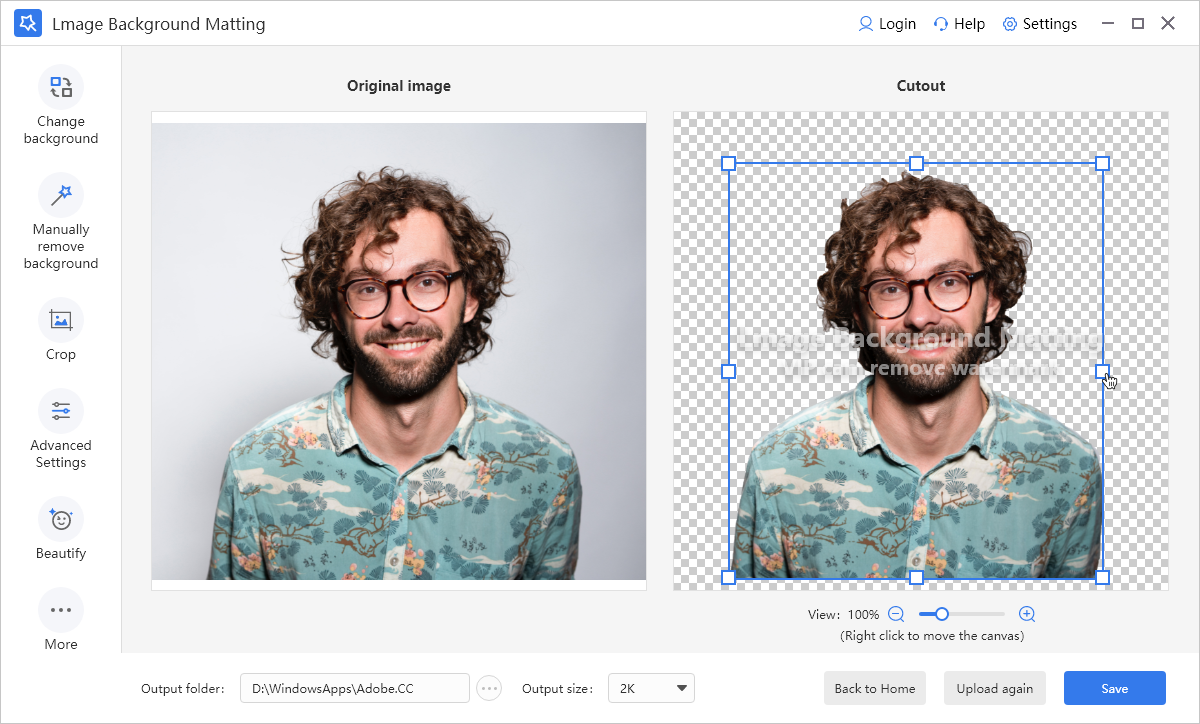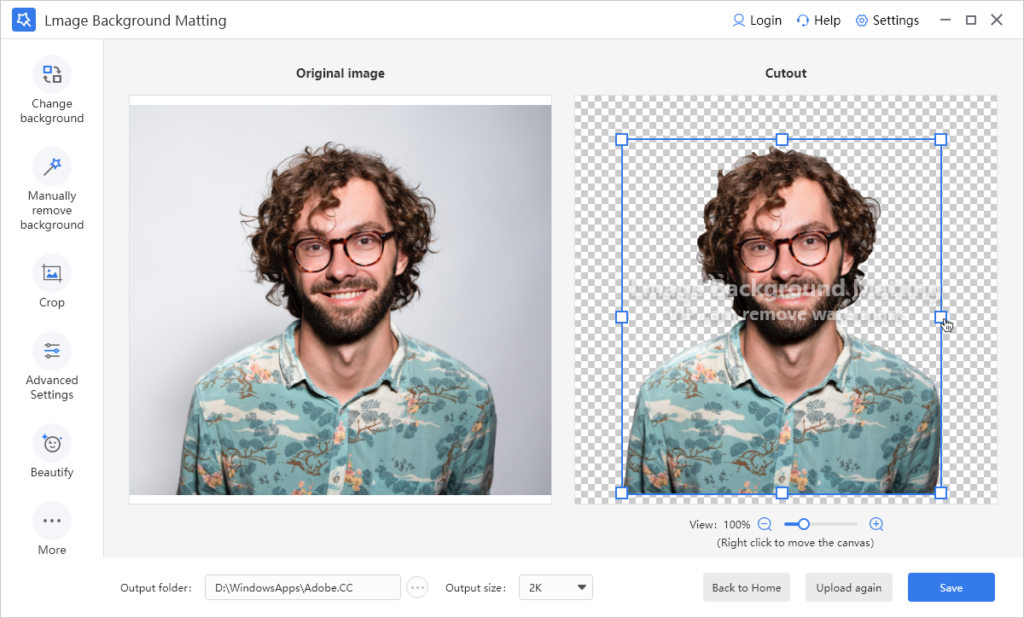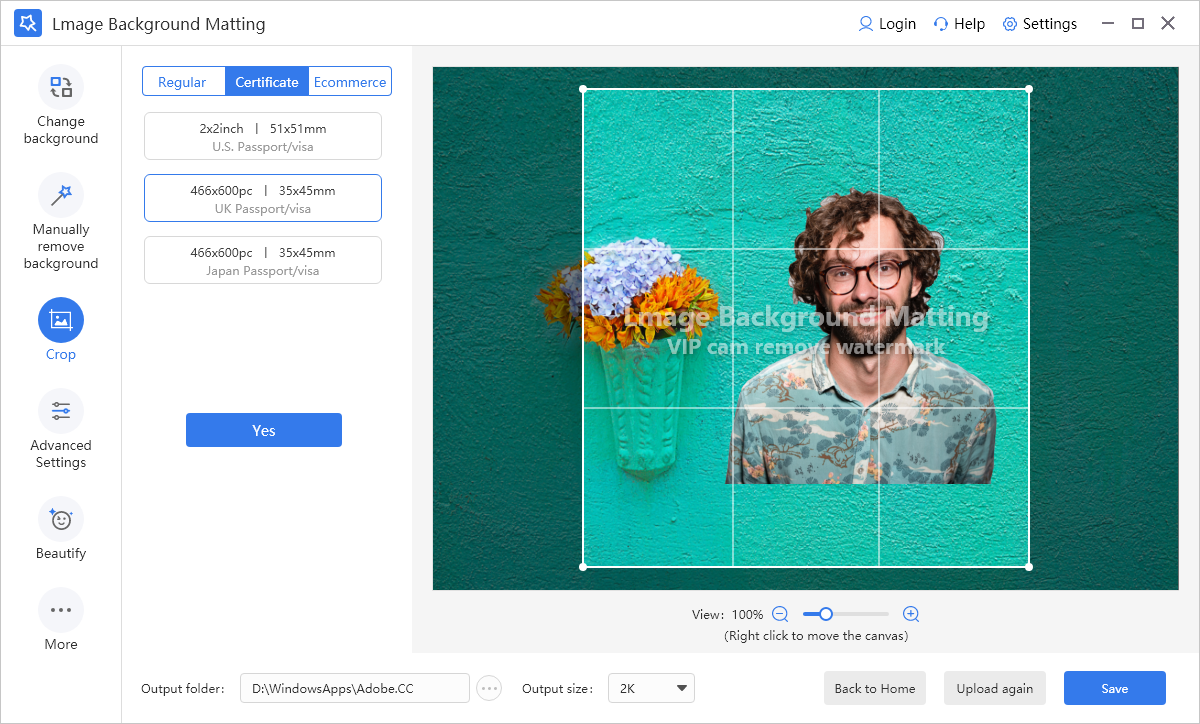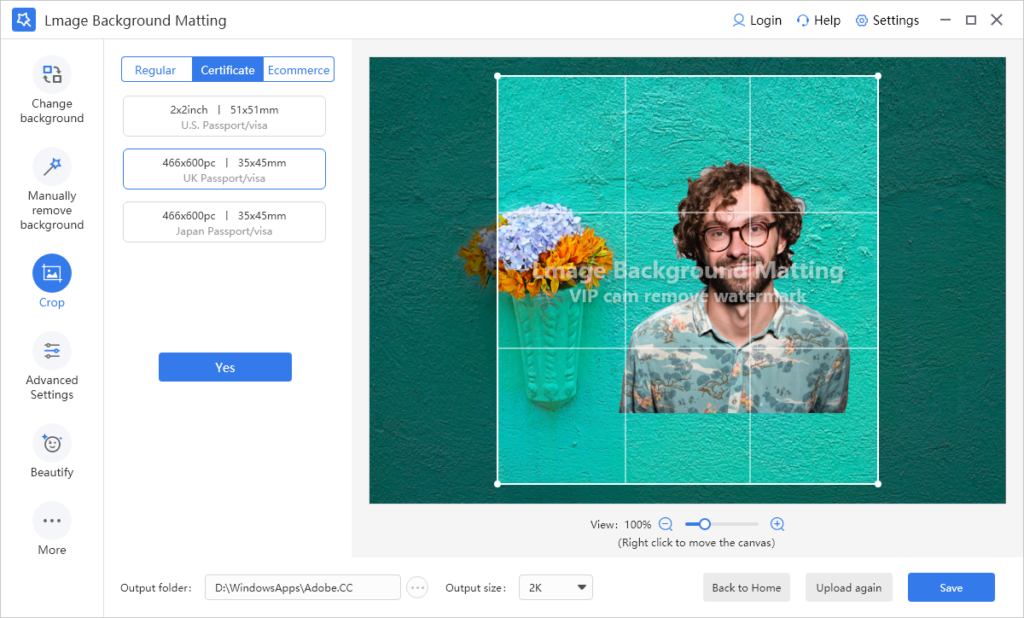 100% Automatic and Precise Crop
Never remove an image background manually every again. Kakasoft Background Remover creates your desired background with the finest precision in just a few seconds. The tool gives you the most accurate image cutouts every time. If you do not like the results, our simple to use image background remover offers smart Keep and Remove tools to adjust the images. You can crop, zoom in/out, move, and duplicate the images.
Create Perfect Looking Images
Create perfect-looking photos for your business and boost sales. Kakasoft Background Remover enables you to remove background, create posters, design product photographs, packaging, and banners with a few clicks. Also, you get built-in unlimited designs, colors, and custom images that you can combine with your basic cutouts to create entirely new images.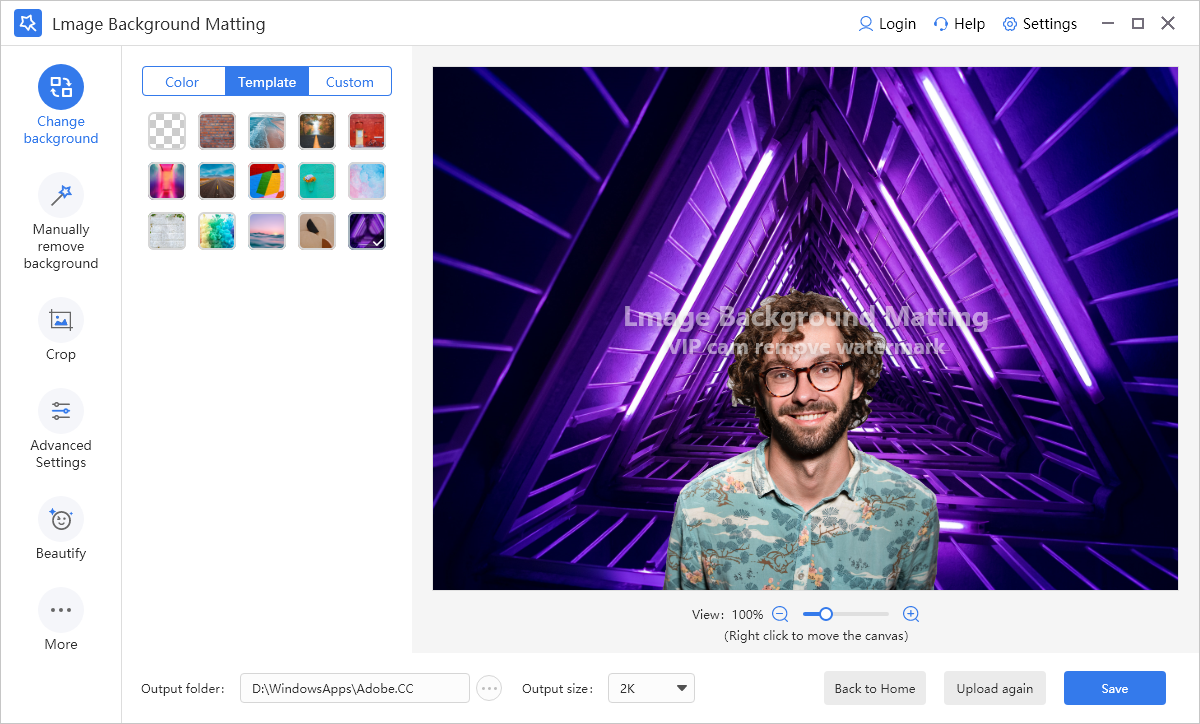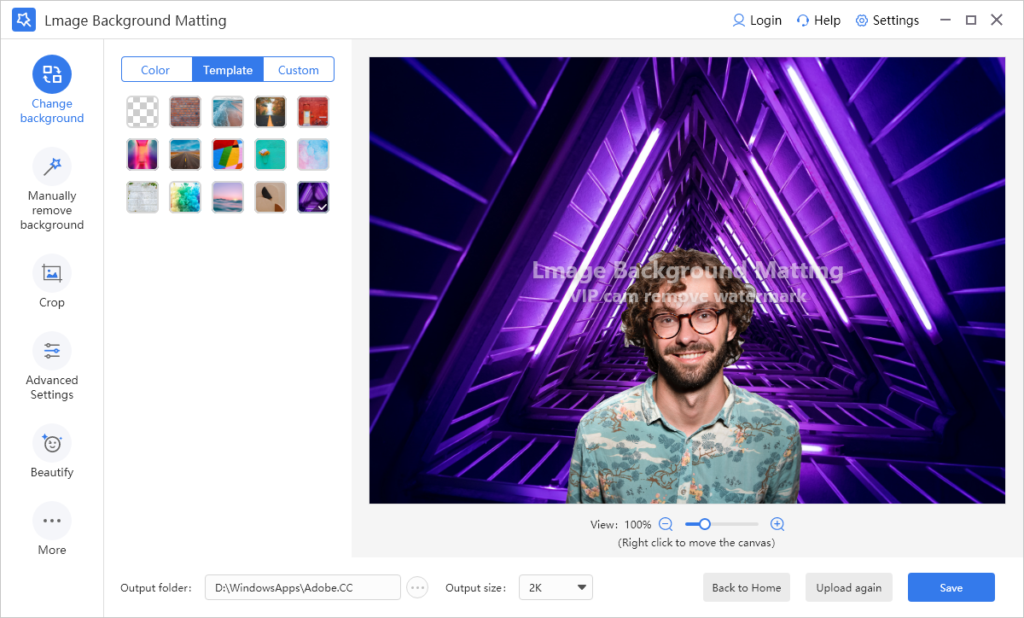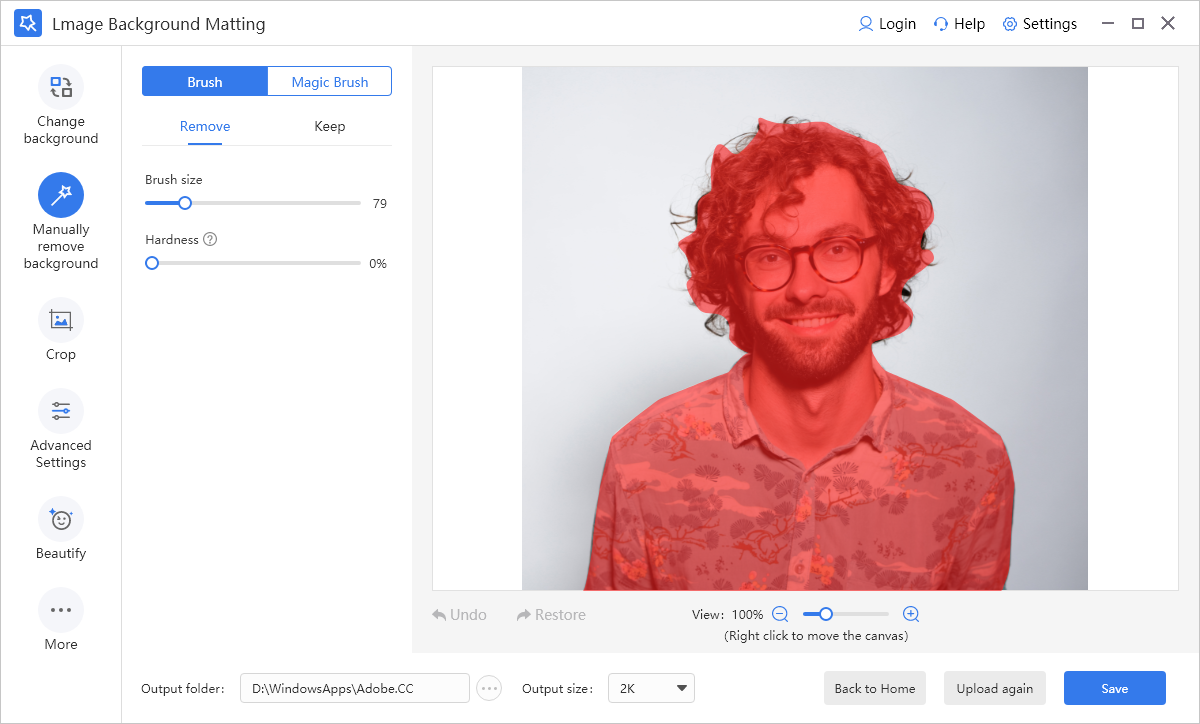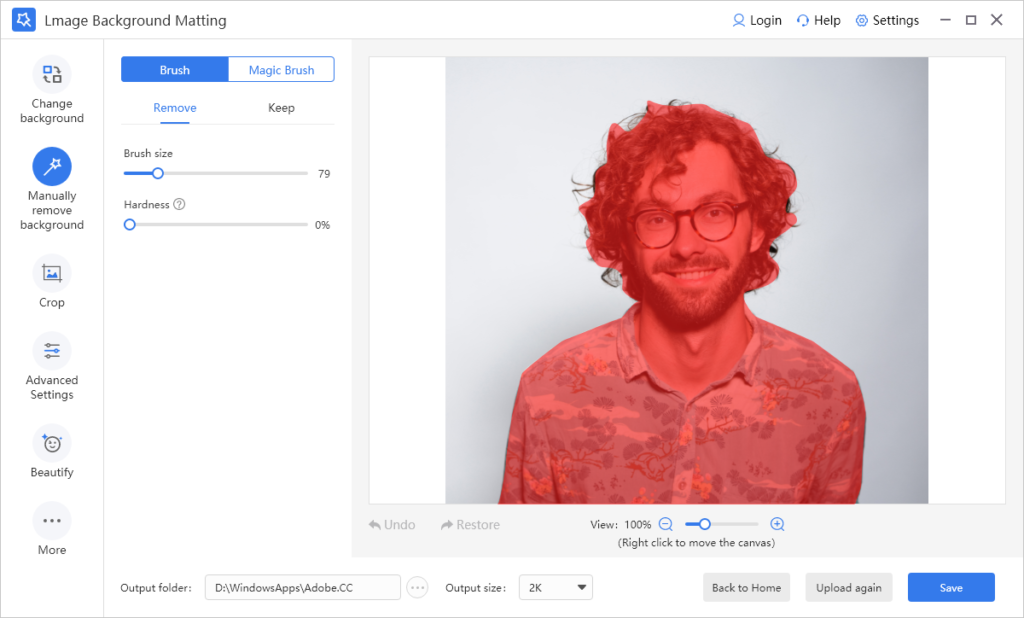 Remove Backgrounds
Boost your efficiency with the batch image feature of our background removal tool and experience image editing at a whole new level. You can easily remove or change backgrounds from various images in one go. It is fast, efficient, precise, and gives you options to add colors to beautify your images.
More Than Just an Image Background Remover
Kakasoft Background Remover offers professional features that simplify your work and save time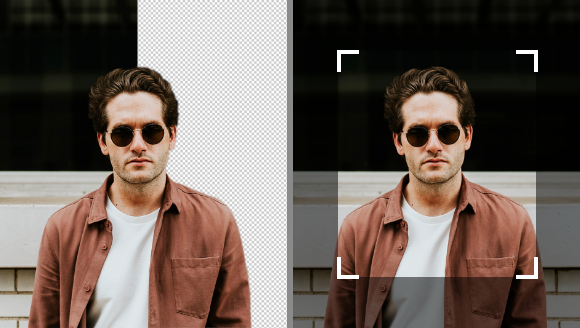 Generate Captivating Portraits
Say goodbye to a photo studio for taking your family portraits or photos for your passport/ID photo, driver's license, and more. Kakasoft Background Remover enables you to remove or change the background to a monotonous color scheme and highlight your portraits.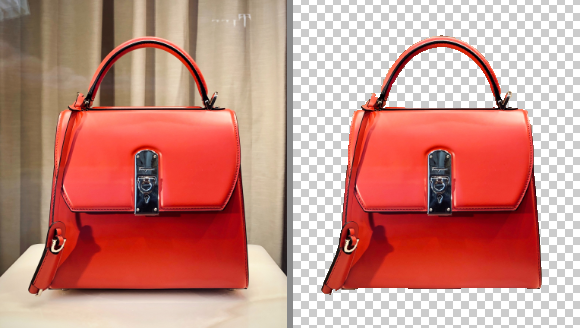 Make Cool Designs
Are you frustrated with crooked photos, washed-out effect, or a terrible white balance? No problem! Crop the product out, adjust it, add texts, effects, and edit the foreground to make cool designs.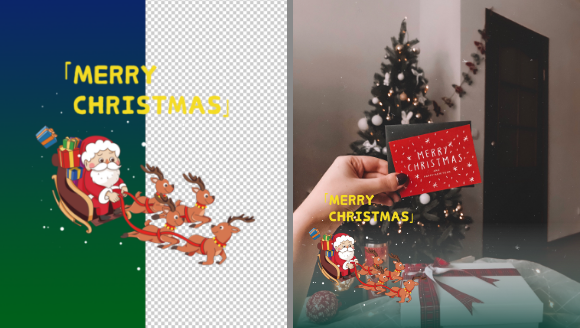 Remove Signature/Stamp Background
Kakasoft Background Remover makes signing PDF documents or your photographs simple, just like writing your name on it. The tool has features that help you easily create a digital stamp and signature out of the picture.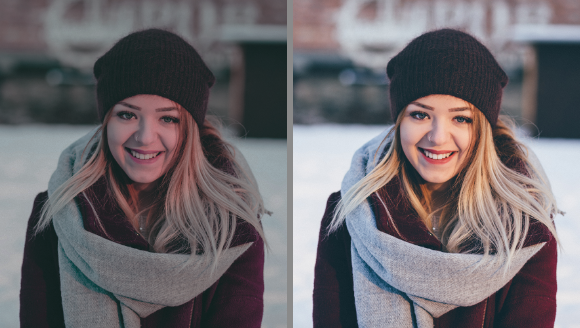 Easy API Integration
Integrate our API into your existing system in just a few clicks. It is reliable, efficient, scalable, and offers 100% GDPR compliant file storage. Also, it has impressive features coming soon optimized for different purposes.
Save Your Time and Energy with Kakasoft Background Eraser Background Remover
It helps you realize your ideas, unleash the creative power, and unlock the business potential.