KakaSoft GIf Maker
Powerful tool for creating and editing animated GIF
Record screen to GIF in high quality

Create GIF from photos & videos easily

Edit GIF frame by frame and preview in real time

Produce optimized, high-quality animated images
Powerful editing features
Resize animated GIF images

File Size: 38.10 MB
Update: Jun. 25, 2020
OS: Windows 10/8/7/Vista/2003/XP
Preview: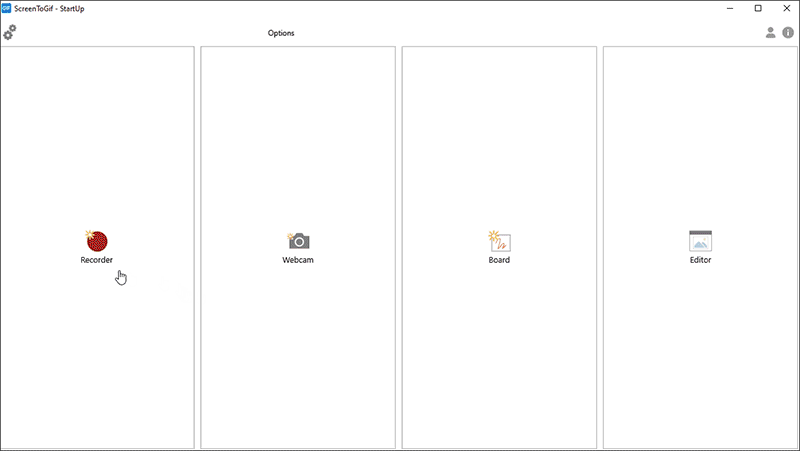 KakaSoft GIF Maker is a piece of stunning GIF maker software that can create GIFs from videos, pictures and even raw GIFs easily and quickly. It has a built-in screen recorder that allows you to record your screen and save as GIF in high quality. Check out the below content to understand and use the software better.
Main Features of PDF Editor

Flexible recording
More freedom to choose what you want to record; screen, webcam, or digital sketch board, and save as a GIF or video.

Videos to GIF
Convert video to GIF in the highest quality to fit your needs. Most file formats are supported, such as MP4, WMV, AVI etc.

Photos to GIF
Upload images in JPG, JPEG, PNG, or BMP format from your computer and let the software create a funny animated GIF for you.

Frame by frame correction
Arrange frames, change the order, adjust the speed, duplicate, or delete frames, you can easily make adjustments if necessary.

Powerful editing features
Add text, a watermark, or a logo; cut, crop or rotate, you can edit the raw GIFs and preview over and over until you are satisfied.

Preview video or GIF
You can easily preview a video or GIF animation. This software gives you full control of the final file.