KakaSoft Private Disk 4.10
Creating virtual disks to protect sensitive data.
Simple and efficient: You will learn how to use it in just seconds!

Variable Size Disk Drives: No need to specify a disk size, the private disk size will grow and shrink depending on its usage.
Password Protected: Allows you to set a login password and manage each private disk password for different people to use.

File Size: 1.8 MB
Update: Apr 15, 2014
OS: Windows 10/87/Vista/2003/XP
Preview: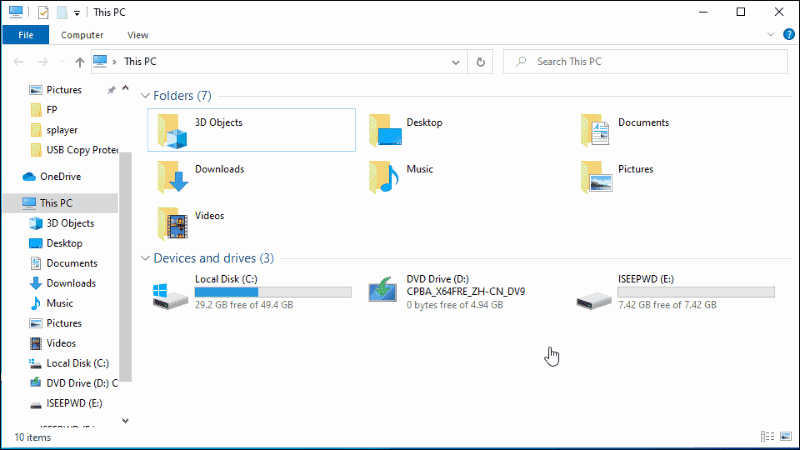 Solutions for your personal privacy
Sensitive and valuable data needs protection. It is especially important in mobile environments, where confidential information is at risk of being accessed by unauthorized personnel. Personally identifiable information or company secrets are often stored on these laptops and PDAs. If this valuable information was on paper, the documents would be kept in locked filling cabinets or safes to protect them from being stolen or read by the wrong people.
KakaSoft Private Disk, used for creating virtual disks on your computer, is an easy-to-use software to protect sensitive data on notebooks, personal computers, removable and flash disk. On this disk you can store confidential information which youd like to keep secret from other users. You only need to save files into this private disk and close them after that, then the program will protect the files automatically.
Unlike similar programs, kaka Private Disk allows you to create variable size drives. It does not require you to allocate a specific size for your protected drive. kaka Private Disk does not contain backdoors or government induced escrow keys that would allow the police, or any other authority to unprotect your confidential information. This means that your data are well-protected, and that the security of your private information has no breaches.
The virtual disks can be created on portable devices like USB flash disk and removable hard disk. KaKa Private Disk can also be used on Windows 7/Vista/2003/XP/2000. It is a high level and portable security solution for personal and business users to protect sensitive data and block unauthorized accesses.