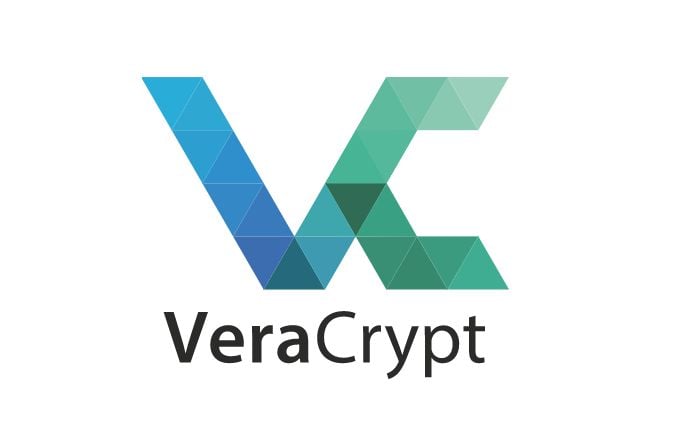 VeraCrypt is a popular disk encryption software available for macOS, Windows, and Linux. Although it is an open-source encryption program, VeraCrypt is known for its robust features and allows you to encrypt an OS, a complete partition, and create a virtual encrypted disk. And as you can guess, VeraCrypt enables you to protect all the important files of your computer from unauthorized access. Looking at its growing popularity, we have reviewed VeraCrypt thoroughly to help you make an informed decision. So, let's find out more about it through this VeraCrypt review.
What is VeraCrypt?
As said, VeraCrypt is an open-source encryption tool developed by Mounir Idrassi. Mounir created VeraCrypt based on the source code of TrueCrypt, which is another open-source encryption tool. He improved the features of VeraCrypt, which made it one of the go-to encryption software. VeraCrypt will let you keep your data private and secure, work with sensitive data without any hassle, and keep your computer safe from all kinds of unauthorized access. If you think about TrueCrypt vs. VeraCrypt, you will find that VeraCrypt is better than TrueCrypt because it solves multiple security and vulnerabilities threats that were commonly found in TrueCrypt and that's the main difference between the two.
Let's shed some light on the main difference between TrueCrypt and VeraCrypt a bit more. So, VeraCrypt uses 327661 iterations for PBKDF2-RIPEMD160; whereas, TrueCrypt uses 1000 iterations. Therefore, if you wonder is VeraCrypt better than TrueCrypt or not, the answer is yes. VeraCrypt may still not be the best choice compared to other top encryption tools, but it surely is better than TrueCrypt.
Features of VeraCrypt
When it comes to the features of VeraCrypt, it has a lot to offer. Although there is a gamut of features, many will not be relevant to you. What you get with VeraCrypt is a way to customize while securing your files, meaning it lets you protect your files differently. To begin with, it creates volumes on your system, and this will appear as separate disks. You can add files into these volumes, and if need be, create new volumes to add other files. Alternatively, you can encrypt already existing partitions as well. Moreover, this free encryption software lets you encrypt an entire disk as well, and that's what separates it from its paid competitors.
VeraCrypt lets you create a virtual disk as well. This virtual disk will be stored as an encrypted file. This drive can be mounted in your OS by using the correct authentication, for example, a keyfile or password. If you want to encrypt non-system disk volume, that can be done through VeraCrypt.
While saving sensitive data, you can create hidden volumes within a volume. VeraCrypt will fill up any vacant space with random data and make the volume appear to be of the size you specify. The way it works is simple. You need to create a standard volume and fill it up with files and information, which you don't mind others accessing. Now, behind that information, you will place the actual sensitive data that you don't want anyone to find out. For each one, you will be setting a password. And when you want to mount the volume, you will be entering the password for only the data you wish to be unlocked.
VeraCrypt makes it impossible for anyone to distinguish which one is hidden and which one is not. The idea behind creating a hidden volume is to keep your sensitive and confidential data safe when there is coercion. If the unfortunate happens, you can give away the secondary password, which will open the non-hidden password and keep the hidden volume safe. In addition to volumes, the same feature can be applied to OS as well. VeraCrypt can separate OS into two volumes. And as you can gauge, you will be setting two individual passwords for each OS to run.
On the Fly Encryption
One of the best features of VeraCrypt is its on-the-fly encryption. This is basically encrypting or decrypting data in real-time. So, when the transmission is on, VeraCrypt can encrypt it and not before or after the process is completed. The same thing can be applied to while working with data as well. VeraCrypt will encrypt it automatically, and when you load the data on the system, it can decrypt it as well. All this happens automatically, so you will not have to click on multiple functionality buttons to get things started. Whatever gets decrypted, the data is never stored in the hard disk; instead, it is stored on the RAM.
VeraCrypt Portable
The portability feature of VeraCrypt allows you to use this encryption tool without installing it on your computer. This simply means that you can still use the tool to encrypt or decrypt your files without letting anyone that you have used VeraCrypt do it. Not that you can't download VeraCrypt, but if you want to try the portable mode, you need to choose the Extract option. Once you are done with it, get on with the beginner's tutorial and find out how to use VeraCrypt. Just to give you a gist, there will be 19 steps to follow; however, none of the steps are undoable.
So, keep the steps in mind, and the overall process will be simple. If you already have hard drive partitions, things will become simpler. You can encrypt a system partition, create an encrypted file container, create new drive volumes, encrypt a non-system partition, and more.
VeraCrypt Pricing
As said, VeraCrypt is an open-source encryption tool, which means it is free to use. You can either use the portable feature or download VeraCrypt on your macOS, Windows, or Linux computer. Although it is free to use, that doesn't mean it is free from issues. For example, there are no cloud storage integrations with VeraCrypt. There are people who are looking for ways to sync their encrypted files in cloud storage, but VeraCrypt hasn't enabled this feature yet. So, whatever encryption you will be doing will be local encryption.
Security of VeraCrypt
VeraCrypt uses AES-256 to encrypt your data. Whatever is used by VeraCrypt to secure your data is local. Whether you are encrypting filename, data, or anything related to data. VeraCrypt recommends using AES-256, but there are five encryption protocols available- AES, which is the most secure. Next is Twofish, yet another secure encryption protocol, Kuznyechik, a Russian national standard, Serpent, reliable and secure, and finally, Camellia, pretty much equal to AES.
When you begin the encryption process, VeraCrypt will use one of the five algorithms. And the way the algorithm will work is it will start generating pseudo-number keys based on the keystrokes, mouse movements, and many other factors. Salt, secondary, and master keys will be generated through this process. If you have an Intel CPU, the process will be completed fast.
Support of VeraCrypt
Just like any other open-source tool, VeraCrypt will disappoint you with its support. Unfortunately, there is no dedicated customer care department; instead, you will have to rely on the community to find help whenever you run into some problems. Using VeraCrypt shouldn't be a problem because you receive extensive documentation about the program along with a detailed beginner's guide, but you may need their help at one point, and there is no other way to contact the technical team rather leaving a question for the community people to help you.
VeraCrypt also has a bunch of blogs, but most of them will go over your head because they are heavily technical, and someone without technical knowledge won't be able to decipher what is being talked about. Apart from the community, you can join, VeraCrypt also has a forum where users often discuss their issues and get support. You can do that too. The community of VeraCrypt is pretty active and helpful. The members are always prompt to help each other, and people usually don't have to wait for a long time to find an answer. But that stand-alone can't stand up for encryption software's customer support.
Does VeraCrypt Slow Computer?
Depending on how many files you are encrypting on your computer, the performance of VeraCrypt may slow down. If you are encrypting the entire hard drive, your computer will slow down drastically and will require overhead. But you need to learn to manage overhead to minimize it.
How Easy is It to Use VeraCrypt?
Once you visit VeraCrypt's official website, you will understand that the tool is only made to solve the purpose of encryption and not made to please your eyes. However, the software is functional. We won't say that it is the easiest to use, but you can get used to it. You don't need to create an account to get started, neither will VeraCrypt ask for any information. The only thing you need to do is visit the official website and go to the download page. Once there, you need to select the installer.
How to Encrypt a Flash Drive with VeraCrypt?
If you want to encrypt a flash drive using VeraCrypt, there are a few steps that you will have to follow. But before you get on with the steps, install VeraCrypt on your computer.
First, you will have to install VeraCrypt. Then you need to insert the USB drive on your computer.
Now, launch VeraCrypt and choose the option that says Encrypt a non-system partition/drive.
Then, you need to select Standard VeraCrypt volume and hit the Next option.
Click on the Select Drives, and from the options, select a USB drive that contains important data.
Click on OK and choose AES, which is the default algorithm.
VeraCrypt Pros and Cons
Pros
You can do entire disk encryption.
You can encrypt the operating system.
It is an open-source platform and 100% free.
Helpful community members.
Various algorithm options to encrypt data.
The hidden volumes feature is outstanding.
Cons
No dedicated customer support.
Beginners may find using VeraCrypt challenging.
There is no cloud storage integration.
VeraCrypt Alternative
Looking at both the pros and cons, you may wonder if there is any VeraCrypt alternative. Well, there is. Encrypting folders, drives, and files have become prudent in this hour of time, particularly when hackers are becoming sophisticated and try to steal data or access it without any permission. And you need an encryption tool that will protect your USB Drive. So, the recommended tool to go for is Kakasoft USB Security.
A professional tool that protects encrypts and locks USB flash drive, pen drive, thumb drive, memory stick, and all kinds of portable storage devices. Moreover, unlike VeraCrypt, where you have to follow uncountable steps, Kakasoft USB Security secures your USB drives in just three steps. Just download Kakasoft USB Security on your computer, launch it, insert the USB drive, and password protect folders and files data. That's about it. 
If you visit the official website of Kakasoft USB Security, you will find an easy-to-understand user guide, which will help you follow the step-by-step instructions. In addition, the same tool will help you to unprotect your USB drive as well. Therefore, whether your USB has large or small volumes, Kakasoft USB Security can secure everything for you. To get Kakasoft USB Security, please visit the official website.
And when you want to create virtual disks, another VeraCrypt alternative that you can try is KakaSoft Private Disk. Yet another professional tool by KakaSoft that lets you create virtual disks to protect all kinds of sensitive and confidential data. It is easy to use and very efficient, meaning you will be able to learn how to use it in an instant. You don't need to specify any disk size as you do in VeraCrypt because the disk size will shrink or expand based on its usage. KakaSoft Private Disk also lets you set a login password to every private disk that you can share with other people.
Conclusion
VeraCrypt is undoubtedly a good encryption tool to go for, but there are better encryption tools that you can try, such as Kakasoft USB Security to encrypt flash drives and KakaSoft Private Disk to create virtual disks.