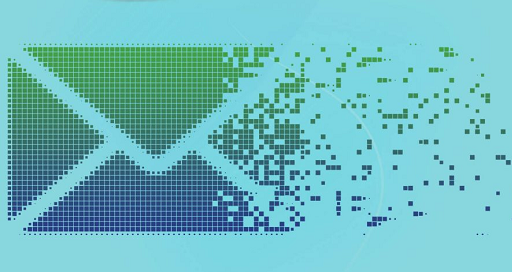 Sure, we have switched to messaging apps for everyday communication, but emails still stand their ground. We need a verified and functional email account for online transactions, app sign-ups, and client relationships. If you have an unverified or unreliable email account, your professional contacts might not see you as an authentic person, and we don't want that. Therefore, keep your email inbox verified and accessible at all times.
But despite being vital and easy-to-manage, your email account is not void of flaws. There can be instances when your emails disappear from the iPhone or get lost in the trash box where you cannot access them. Apple users often ask why my iPhone is not showing all my emails or why my emails disappear on my iPad. If you're stuck in a similar situation, you're in the right place.
We have dedicated today's guide to resolving your iPhone email issues and the methods you can follow to avoid this trouble. So, let's dive deeper and see why emails disappear from the iPhone and how to get them back!
Why Do Emails Disappear from iPhone 7/XR/11 and Other Models?
First things first, why do your emails randomly disappear from your inbox? Is there something wrong with your device or your email account? We have listed the primary causes of this problem to make things simpler for you. Here's what can possibly go wrong with your emails on the iPhone:
An improperly set email account
Unreliable email syncing settings
A system error with the iPhone or iPad
Misconfigured email protocols
Incomplete iOS Updates
No storage in the email account
No storage space on the device
5 Ways to Retrieve Emails on the iPhone
If you haven't permanently deleted the emails on your iPhone but still lost them for some reason, there's still hope. We can follow different steps to overcome the emails that disappeared on your iPhone and ensure this doesn't happen again.
Here are the top 7 and easy tips you can follow to retrieve emails on an iPhone:
Force Restart the iPhone
iPhone system crashes occur when the device gets overheated or overworked most of the time. If everything else is okay on your iPhone and you have only lost some emails from its storage, restarting it can help.
If you have an iPhone 8 or later model, press and release its volume up button and do the same with the volume down button.
Press your iPhone's side button after it and hold it until the Apple logo appears on it.
Now your device will force shut and restart before you can resume using it.
Configure the basic device settings on your iPhone, i.e., date and time zone, and check its functions.
For iPhone 7 and older models, press volume up and side buttons simultaneously until the Apple logo flashes on your screen and release these buttons to force restart the device.
Check your mailbox and system storage when your device restarts to know if the lost emails have been retrieved.
Update the iOS on Your iPhone
A pending iOS update can also hinder your device's working and cause the email to disappear from your iPhone problem. Follow these easy steps to update the iOS version on your iPhone:
Go to your iPhone's control panel and open its general menu.
Locate the "software updates" button and see if there's an incomplete update.
If you find a pending iOS update, connect your iPhone to a stable internet connection and begin the software update.
Restart your iPhone and see if this problem is gone.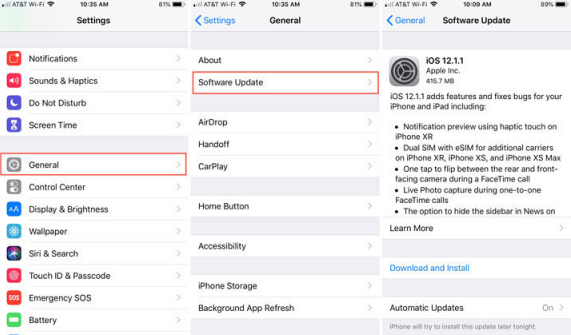 Delete and Re-enter Your Email Account in the iPhone
Deleting and re-entering your Yahoo, Gmail, or Hotmail account in the iPhone can help retrieve the disappeared emails. This troubleshooting method is helpful when you use your email account on two devices, but only the iPhone's content disappears.
If your mails box is doing fine on your iPad or computer, but it's troubling in the iPhone, remove your account from the iPhone. When you enter your email credentials in the iPhone, it can fail to configure your mail settings and result in permanent or temporary data loss. But, fret not because you can easily fix this issue.
If you're already using a verified and reliable email account, open the settings panel on your iPhone and head on to its passwords & accounts list.
Locate the "enter your mail" button in this menu and tap the three dots on its side.
You'll see an option saying "delete account," click it.
This step will remove your email account from the iPhone.
Next, head to the "mail and contacts" option on your iPhone and select the "add account" toggle.
Type your email address and password to re-enter this address to your device.
Once logged in, open the email app on your iPhone to check if the disappeared emails are back.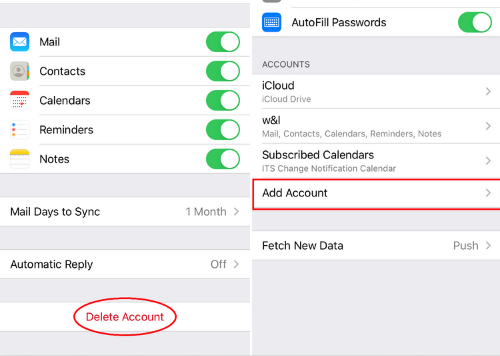 Note: If you have enabled the two-factor verification for your email account, you'll have to authorize this login from your computer or iPad. Keep your secondary device near to complete this process quickly.
Use the Correct Syncing Settings on Your iPhone
Most users face the contacts and emails disappearing from the iPhone problem when their device stops syncing the email settings. This usually happens because of the time limit you have set on your device or the misconfigured email protocols; whichever is the reason, syncing your email account with the device can solve this problem.
Most iPhone users pick the 30-day or 90-day syncing schedule to keep their device storage under optimum limits. But along with refreshing your device storage and freeing the iPhone cache, this syncing schedule will also result in emails disappearing from your iPhone.
Launch your iPhone's settings panel and open the "mail, contacts, and calendar" menu from the listed options.
Scroll down and locate the toggle saying "Mail days to sync," open it.
There you'll see your iPhone's mail syncing settings and time limit. If it is set for 30, 60, or 90 days, you'll often face the Hotmail emails disappearing from the iPhone issue.
Select the "no limit" button from that list, and close the settings panel.
Open your email app and refresh it to see if it shows the disappeared emails or not.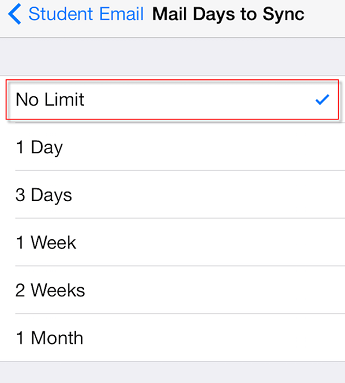 Fix iPhone Emails Disappearing with Fixet
If the methods listed above don't work out and you still have the same, why have my emails disappeared from the iPhone question, you need an advanced data recovery tool. A fixing tool will recover your device's lost/hidden data, improve its working speed, and overcome multiple system errors.
Kakasoft Fixet is a thoroughly capable and smart iPhone fixing tool that recovers disappeared emails and improves your iPhone's functionality. Here's how you can use Fixet to retrieve emails on your iPhone without losing important data:
Step 1: Download and purchase the Fixet iPhone fixing tool by visiting kakasoft.com.
Step 2: Open Fixet on your computer and connect your iPhone to it with a USB cable.
After connecting your iPhone to the computer, navigate to the Fixet main menu and locate its repair modes.
Step 3: You'll see the standard and advanced repairing modes in Fixet; choose the standard mode.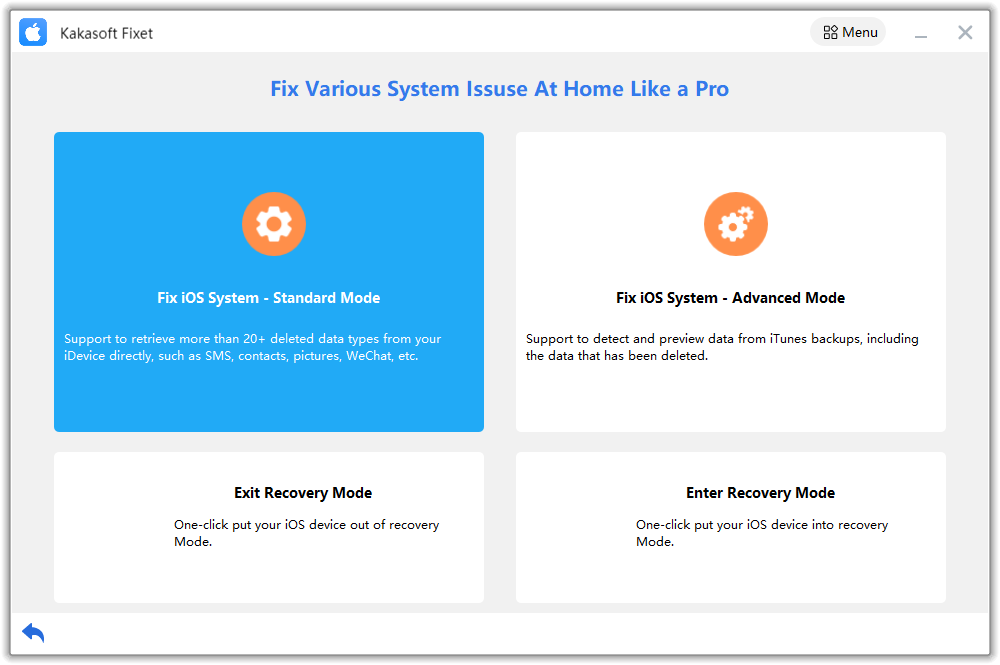 Keep your iPhone connected to the system and launch its repairing mode.
Step 4: Fixet will require you to select a firmware option for the iPhone, enter the version you'd like to restore, and click enter.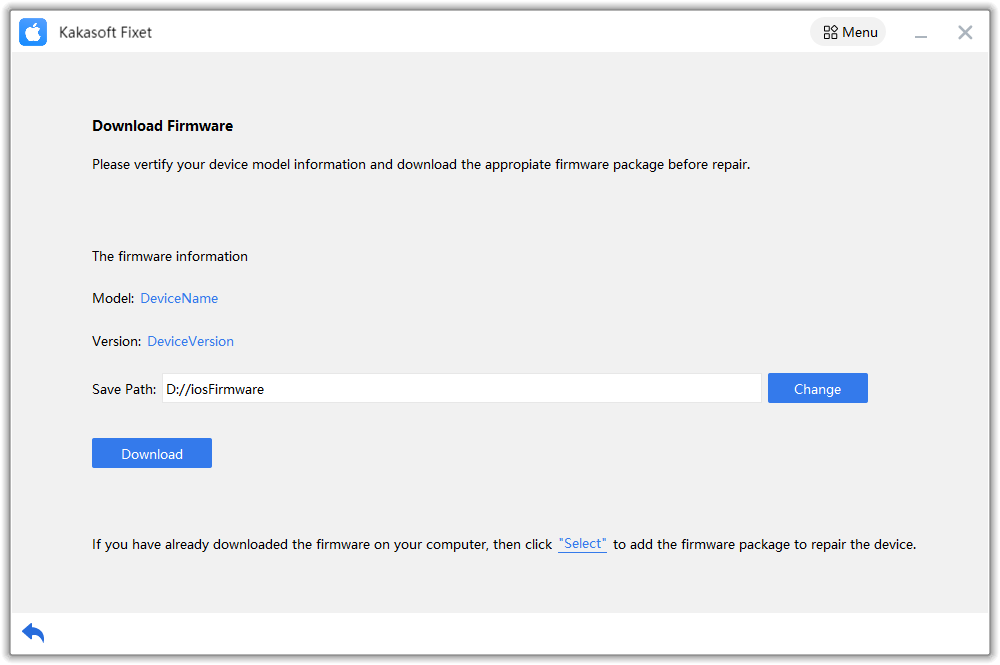 The next screen will say "fix now," authorize it, and wait.
Step 5: Fixet will download the specified firmware version and resolve system errors from your iPhone without risking data loss.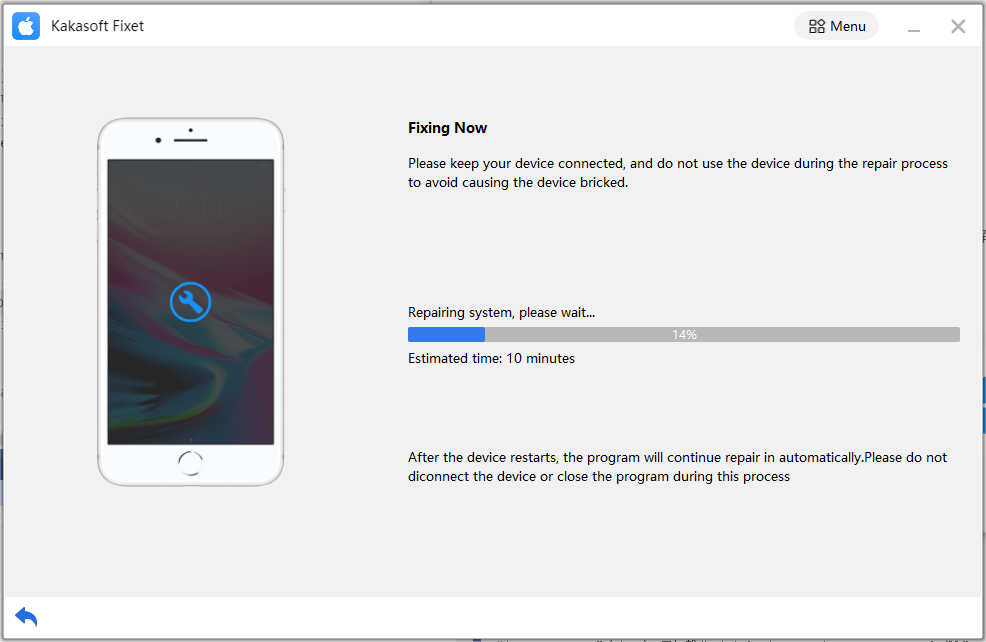 Once the fixing process is complete, unplug your phone to check if the iCloud emails disappearing from the iPhone problem is over. If you see all the latest and old emails on your iPhone, the Fixet fixing haul was successful.
Final Thoughts
Apple users often ask "how to get my emails back on my iPhone" and why they face the Yahoo emails disappearing from the iPhone situation. This problem recurs because of the system errors on an iPhone, misconfigured email protocols, and incomplete iOS updates. If you rule out these situations, you won't have to wonder where all my emails are gone.
But if you face the Gmail emails disappearing on the iPhone problem despite completing the pending iOS updates and overruling the system errors, there's an underlying issue. But the good news is, you can overcome this trouble without stressing out.
You can follow the methods listed above to retrieve emails on your iPhone. Among them, we most recommend KakaSoft Fixet. Make sure there's no hardware or software glitch in your iPhone, and it is synced to store your emails. However, if none of the above-explained methods works out for you, contact Apple support or an expert device repairer to know what's causing this problem with your iPhone.