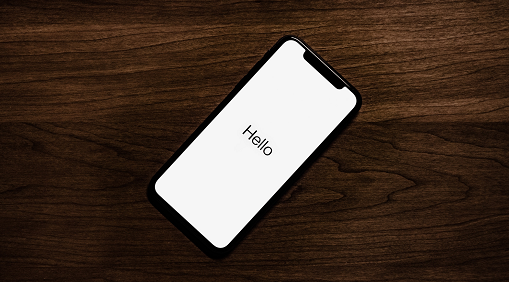 "Whenever I opt to turn my iPhone on after installing a new iOS update, the iPhone gets stuck saying Hello screen. Despite putting my device into charge, things didn't get better. Is there anything I can try to fix this issue"?
Although this rarely happens when your iPhone gets stuck on Hello Screen, it is frustrating. You may face this issue after installing the iOS update.
There have been quite a few speculations about the exact reason behind this issue, but it is difficult to predict the obvious reasons.
Regardless of the reasons, you can fix the issue after reading our article as we're going to share the best six ways to improve the "iPhone stuck on Hello Screen" issue.
Fix 1: Simplest Solution – Restart Your Device
Whenever you face an "iPhone or iPad stuck in hello screen" issue, you need to restart your device in the first place.
It has been noted that restarting your device solves most iPhone-related problems with ease. Restarting the device is probably the simplest and quickest to fix any problem.
Here's a brief guide to restart your device.
For iPhone device 8 and Later
Step 1:
Press and release both Volume Up and Volume Down buttons.
Step 2:
Then, click and hold your iPhone's Wake/Sleep until you see the Apple logo appearing there.
For iPhone 7 and iPhone Plus
Step 1:
Press and hold the iOS device's Power and Sleep/Wake button for a few seconds. It would help if you left the button when you see the Apple logo option there.
For iPhone 6 and older versions
Step 1:
Click and hold the iPhone Side/Top and Home button simultaneously for about 10 seconds. Leave the button whenever your Apple logo icon is there.
After restarting your device, you need to assess the situation. If the "iPhone stuck on Hello Screen" issue persists, you need to look for more solid methods.
Fix 2: Drain Out Your iPhone's Battery
If restarting the device didn't come well, you don't need to do anything. You can try leaving your iPhone and letting its battery be drained out. After some time, iPhone will be most likely to get switched off.
Now, all you need to do is charge and don't bother to turn it on. Instead, leave it switched off while charging. After a few hours, you can turn your iPhone on and check the status now.
It is most likely the issue you were having has been solved. Unfortunately, if things still look the same as before, you'll need to move to the next solution.
Fix 3: Restore Your Device When Your iPhone Stuck on Hello Screen
Despite trying a few things, if your iPhone goes to Hello Screen and is stuck there, you need to restore it in iTunes. It is one of the easiest and most effective ways to fix any iOS device.
However, you can lose your data in the process. That's why you need to back up your important data before restoring your device through iTunes.
You can follow the step-by-step guide to restoring your iPhone through iTunes.
Step 1:
First of all, download the latest version of iTunes from its official website and install it afterward. Next, you need to launch iTunes and connect your iPhone to your PC.
Step 2:
After your iPhone appears there, you need to click on it and navigate to the "Summary" option then.
Step 3:
You'll need to hit the "Restore iPhone" option in this phase. Next, you can confirm the action by pressing the Restore option again.
Moreover, iTunes also offers you a chance to back up your data before restoring your device. If you don't back up the data from there, you'll lose the important data.
Meanwhile, if you've already backed up your data, you can restore it after restarting the device.
After restoring the iOS device with iTunes, you need to assess whether the iPhone gets stuck on Hello Screen or not. You need to navigate to the next solution if you don't see any improvement.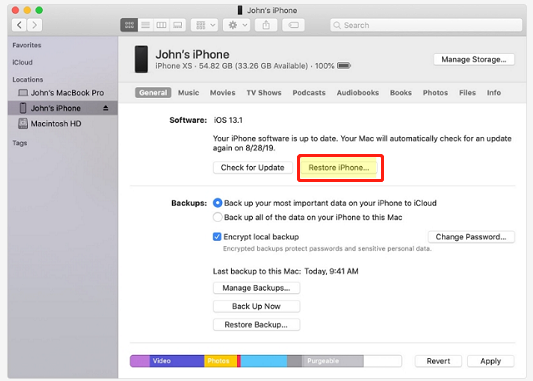 Fix 4: Restore iPhone in Recovery Mode
When iTunes doesn't detect your iOS device, you can't restore the iPhone in iTunes then. However, a way to help you get rid of this is by putting your device in Recovery mode.
Putting iPhone in Recovery mode will help iTunes to detect it. After putting it in Recovery Mode, you can restore it in iTunes afterward.
Here's the quick guide to put your device in Recovery Mode.
Step 1:
Connect iPhone to Windows or Desktop, and later you'll need to launch iTunes.
Step 2:
After connecting your device to iTunes, you'll need to restart it by following the steps we've mentioned above.
But, remember you need to keep holding iPhone buttons even when Apple Logo comes into your sight.
It would help release the button when the "Connect to iTunes" logo appears. Now, you've successfully put your device into recovery mode.
Step 3:
Hit the " Restore" to restore your iOS device in recovery mode. Wait for a few moments, and you'll be able to restart your device.
Fix 5: Use DFU Mode
If everything you've tried didn't work, you could try putting yourself in DFU mode. Before going for a third-party tool, it is the last option you've got to fix the "iPhone stuck on Hello Screen" problem.
You can put your device in DFU Mode by following the steps below.
Step 1:
Switch off your device and connect iPhone to iTunes via a USB cable.
Step 2:
Press the iPhone Power button option for a few seconds and leave it afterward.
Step 3:
Now, you need to press and hold the Volume Down and Power buttons for more than 10 seconds.
Step 4:
Leave the iPhone Power button now, but you don't need to leave the home button for five more seconds. Now, if the screen turns black, your device has been entered into DFU mode then.
Step 5:
After putting your device into DFU mode, you'll need to press the" Restore" icon to restore your device. After waiting for some moments, you need to see whether the issue is fixed or not.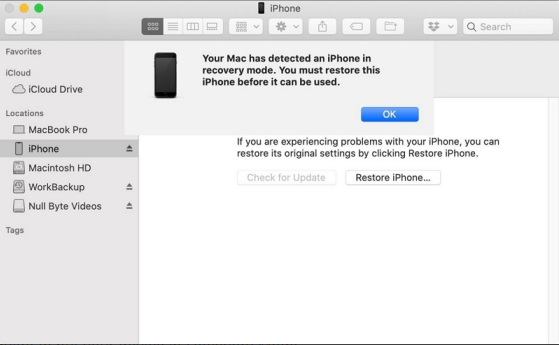 Fix 6: Use Third-party Tool – Kakasoft Fixet
If all of the methods mentioned above didn't change the situation, you need to hire the services of a third-party tool. You can try using Kakasoft Fixet.
It is a fantastic tool that has been designed to fix over 200 iOS device issues. Importantly, you'd not lose any data using the services of Fixet.
Moreover, the process to fix the iPhone is pretty easy as you only need to select Fixet's Standard Mode and repair your device afterward.
Here's the guide to repairing your iPhone.
Step 1: Download Fixet
Install Fixet after downloading it from the official webpage. Later, you'll need to select Standard Mode after launching it.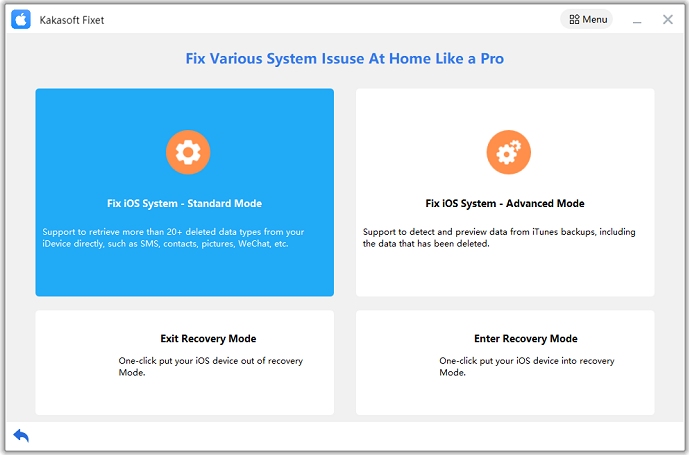 Step 2: Connect Your Device.
In this phase, you'll need to connect your iPhone device to your PC or Windows system and look for available firmware packages.
After choosing an appropriate option, you can download it by pressing the" Download" button icon.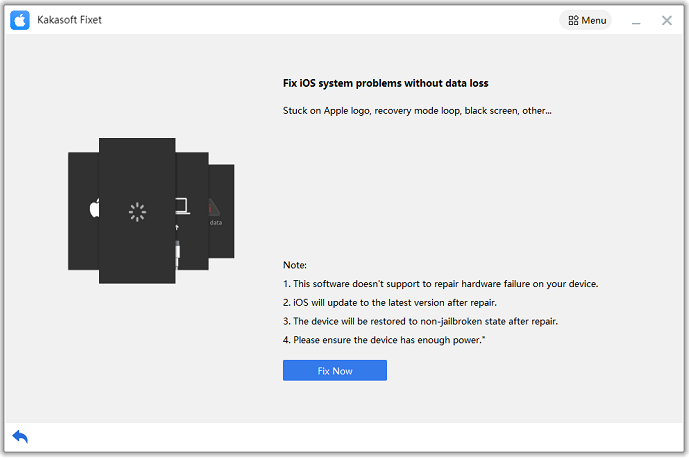 Step 3: Repair iPhone
After getting a valid firmware package, you can click on Repair Now, and the repair process will begin afterward.
Now, all you need to do is wait for a few seconds before your iPhone gets turned on again.
You can see that the iPhone is no longer stuck on Hello Screen.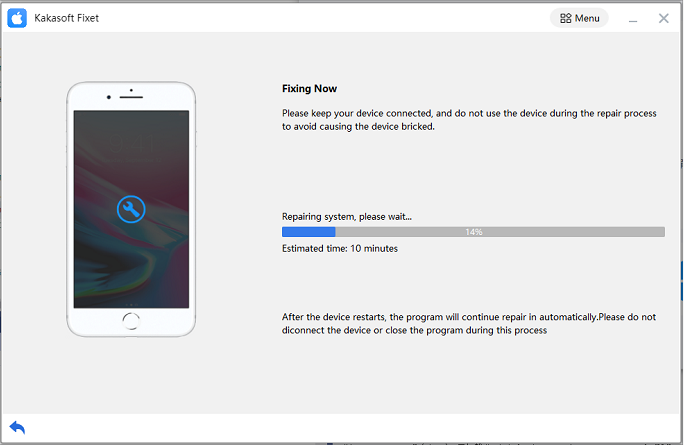 FAQs
Why Does Your iPhone Get Stuck on "Hello Screen"?
You may face "iPhone Stuck on Hello Screen" after installing the latest iOS update. It can be due to a small bug or glitch entering your iPhone after installing the new update.
How Could I Go Past the " Hello Screen" Option with a Broken iPhone Home Button?
If you've got a non-functioning or broken home button, you need to get the iPhone's fixed. Otherwise, you can't go past the "Hello Screen" option on your iPhone.
Since the home button is the primary control feature of the iPhone, you need to keep it in good shape.
Conclusion
If you're struggling with the "Hello Screen" icon on your iPhone, you need to take notes from this, as we've highlighted the 6 best ways to get the issue solved.
The methods we've highlighted above are the most prominent ways to fix the "iPhone or iPad stuck on Hello" problem.
Of the ways we've discussed, Kakasoft Fixet is the most reliable one. It is a scintillating and courageous third-party tool that can help you fix many iOS device issues. If you've got any queries, please let us know.