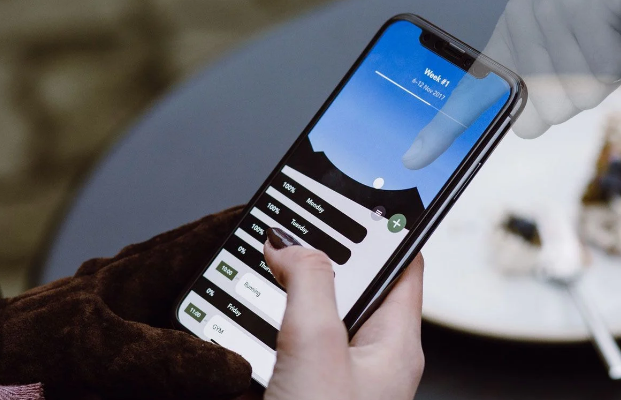 You're confident you didn't touch anything on your iPhone screen, but apps are launching or the display is rolling on its own for some reason. It may appear strange, but it does occur. Don't be worried; you are not alone.
The so-called ghost touch or ghost touching bug has emerged as one of the strangest post-update issues reported on some iOS devices. When your phone's screen moves or starts operating things on its own, this is referred to as "ghost touch." The screen appears to respond to nonexistent touches, which means apps open and begin doing things without you touching anything. Unsurprisingly, such unusual actions can be quite irritating.
What causes ghost touch on iPhone?
One of the most prevalent causes of ghost touch is that the screen's components are not properly seated. This can send misleading signals to the processor, causing your phone to function abnormally. Even according to Apple's official sources, the responsibility has been placed on the screen's assembly, although we did witness an increase in the frequency of ghost touch situations following the iOS 13 update, indicating that there must be something strange with software as well.
Another common cause was poor screen protector installation, which we saw in several cases. When you get a new screen fitted without properly clearing off the dust, dirt can stick to your screen underneath the protector. This can lead to the ghost touch issue.
Which iPhone models are the most prone to ghost touch?
The ghost touch issue can be seen on almost any iPhone, but it is mostly found in iPhone X.
Other iPhone models that may be affected include those in the iPhone X series, such as the iPhone XS and XR, though Apple does not provide free repairs for such models unless they are still under warranty.
How to fix ghost touch on iPhone?
You can repair iPhone ghost touching. However, although some solutions are simple and may be completed in seconds, others will require technical changes, which can take time.
In the worst-case scenario, you may have a hardware issue. These can also be repaired, but you will have to transfer that responsibility to someone else.
However, while ghost touch may require taking your iPhone for repair, you may try several quick remedies. These range from cleaning the touchscreen of the iPhone to completing a factory reset.
1. Remove the screen protector
Screen protectors are thin layers of transparent material that may be applied to the iPhone's touchscreen to protect it from scratches or breaking. While they are frequently useful, they can cause problems with the touchscreen's functionality. You should then simply remove any screen protector when doing so could quickly fix ghost touch issues.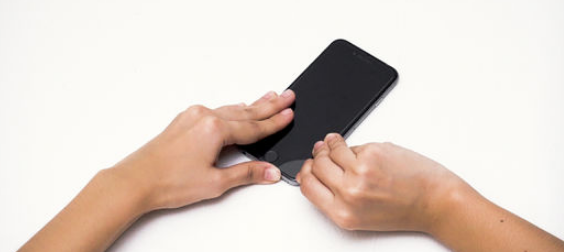 You should gently and slowly remove the screen protector from your iPhone. Starting from one corner and gradually peeling the screen protector. If the protector is broken or damaged in any way, it may be wise to take your phone to a properly qualified repair shop to avoid cutting yourself on the cracked glass.
2. Reset or restart your iPhone
"If the problem is caused by a minor software error, a quick restart may be enough to resolve the iPhone ghost touch issue."
Your device may be acting strange as a result of recent iOS modifications. This is common when an upgrade causes issues with your iPhone's system, notably its display features. A soft reset or restart on the iPhone would most likely suffice to clean any small post-update issues like these. This refreshes your apps and system functions while also removing minor system issues.
Depending on the iPhone model/variant, a reset can be performed in a variety of ways. In iPhones, especially those with a Home button, a soft reset is conducted through these steps:
Hold down the Power/Top/Side button for several seconds until the Power off slider shows.
To turn off your device, move the slider to the right.
Press and hold the Power/Top/Side button for a few seconds, or until the Apple logo appears.
A soft reset can be performed on iPhones that lack a Home button as follows:
Press and hold the Top and Volume buttons together until the Power Off slider displays.
To turn off your device, drag the slider to the right.
After 30 seconds, press and hold the Top button until you see the Apple logo.
3. Remove your iPhone's case
"Simply remove the case to see if the ghost touch issue fades away."
A slightly bent screen is another possible reason for ghost touch on an iPhone. If your iPhone has a screen like this, you may be able to fix the problem by removing any hard case you're using. This hard case can sometimes twist the screen, therefore you should try removing it and seeing whether it helps.
4. Clean your iPhone screen
"Before cleaning your iPhone's touchscreen, turn it off and remove any cables."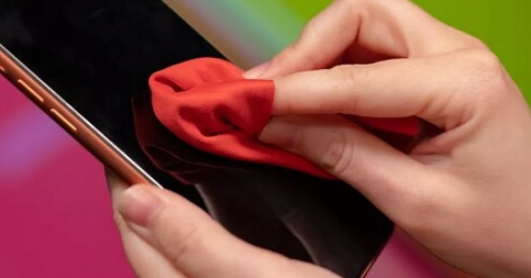 Cleaning your iPhone's touchscreen may seem like a simple thing to do, but it can be a useful protection against ghost touch. This will remove any debris or dust that was interacting with the iPhone's ability to detect your touches. Make sure you don't put any moisture into any openings while wiping.
5. Check your iPhone for Updates
If ghost touch continues, you should upgrade your iPhone. This is important since ghost touch could have been caused by a software bug that Apple has now addressed in a recent update. To update your iOS device:
Go to the settings menu on your iPhone.
Choose "General."
There should be a "Software Update" option at the top. Tap on it.
If a software update is available, you should see a "Install Now" or "Download and Install" option to get started.
6. Factory reset iPhone
If restarts and software upgrades do not resolve your iPhone's ghost touch issue, you should do a factory reset. This is an effective method for resolving any underlying software issues that may be causing ghost touch. Of course, you should make a backup of your iPhone before doing a factory reset because this will remove all of your saved data.
To reset your iPhone:
Navigate to Settings.
Choose General.
Scroll down and tap Transfer or Reset.
Press Erase All Content and Settings.
Continue by entering your iPhone passcode.
You'll have to go through the setup procedure again after you've conducted the factory reset. You can choose to restore your iPhone from a previously stored backup at this point.
7. Use a third-party tool to fix your iPhone touchscreen issue
If you are worried about the data loss of your iPhone due to repairing the ghost touch, please use the following software.KakaSoft Fixet is a professional tool used to solve iPhone issues. It can recover iPhone from more than 150 issues and is compatible with all versions of Apple devices. Let's download the software and take a look at the steps to use it:
First of all, connect your iPhone to the computer via a data cable and select the standard mode.In standard mode, the repair process will not erase your iPhone data.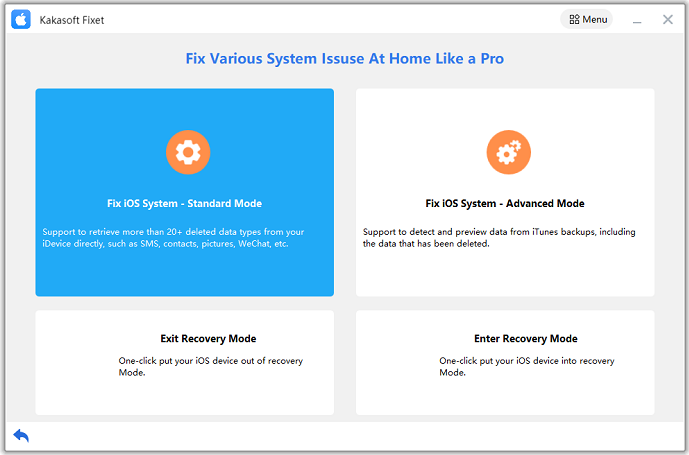 After your iphone is successfully connected to the computer, the Fixet will automatically identify your device information and match the corresponding repair firmware. Click the "Download" button to start repairing your iPhone.If you have already downloaded the firmware on your computer, you just need to import it.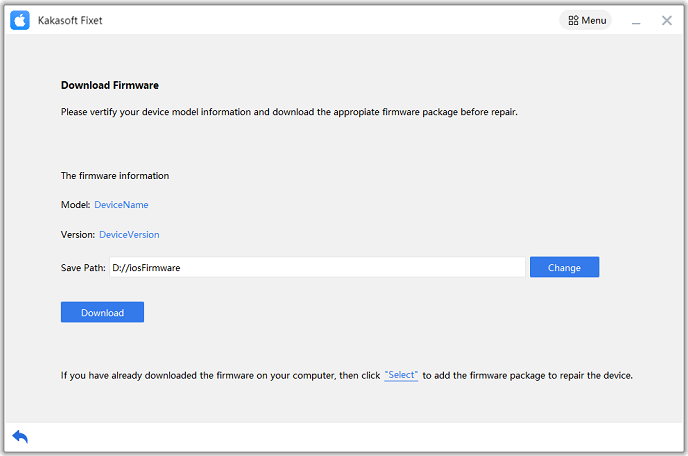 The length of the repair time depends on the problem encountered by your device, so please be patient and wait for the repair to complete.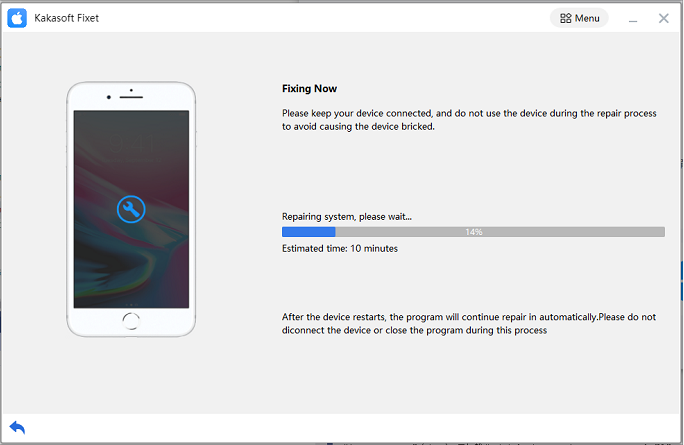 If you still cannot fix your problem in standard mode. You can try to repair it in advanced mode, but be aware that advanced mode will cause your device data to disappear. Please make a data backup in advance.
Conclusion
In this article, we analyzed the possible causes of ghost touch on iPhone and introduced several solutions. If this post helped you fix the ghost touch issue on your iPhone, make sure to read our other articles as well.