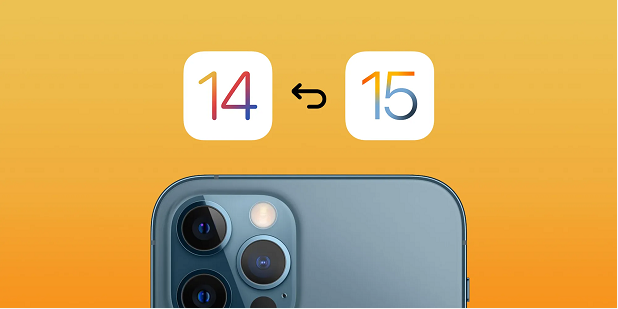 Not every Apple user likes new iOS updates; some prefer older versions to keep things simple. Some new iOS updates have bugs, while others are not compatible with your device, so it makes sense to downgrade.
If you've also upgraded the iOS on your device but now want an older version back, it's easily doable. You can downgrade iOS without Apple signing by following a few quick steps, all while keeping your data secured.
No worries if you're unsure how to downgrade to an older iOS version; our quick guide has got you covered. So, read on to downgrade iOS without iTunes in a few simple steps!
Backup Your iDevice Data Before Downgrading iOS
If you downgrade iOS without backup, it will erase all data from your iPhone and leave it as a blank slate. Therefore, it's mandatory to backup the Data before you downgrade iOS without Apple signing.
Here's how you can quickly backup your iPhone data:
1. Tap on the Settings icon on your iPhone and launch it.
2. Tap on the iCloud account registered in your name and select "backup."
3. Select "Backup now" from the next menu, and let it run its course.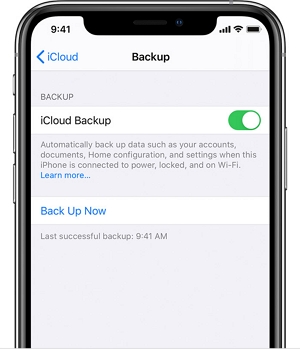 The backup will take a while, so be patient.
When your notification bar says "Backup completed," reopen the iCloud bar and see the backup date on it. If it states the correct date, your Data is safe, and you can proceed to downgrade iOS without iTunes.
Note: Your iDevice should have a stable connection and enough battery during the backup process.
How to Downgrade Unsigned iOS Without iTunes?
Once your device data is backed up, it's time to downgrade it. Since downgrading iOS with iTunes is very complicated and time-consuming, it's smart to downgrade iOS without iTunes. But to do so, you need an iPhone repairing tool that doesn't risk data loss but fixes the software issues.
One such reliable tool is KakaSoft Fixet that repairs firmware-related problems on your iPhone and lets you downgrade unsigned iOS without iTunes. Here's how you can use Fixet to downgrade iOS without backup:
Install KakaSoft Fixet on Your PC
Once you backup your iPhone data, purchase Fixet by visiting the official Kakasoft website and installing it on your PC. Since you'll have both PC and Mac installation options, your choice won't be limited.
Select a Repairing Mode from its Menu
After installing Fixet on your PC, launch its main menu to select a repair mode for your iPhone. You'll see the standard and advanced iPhone repairing options on Fixet's main menu; go for the standard mode.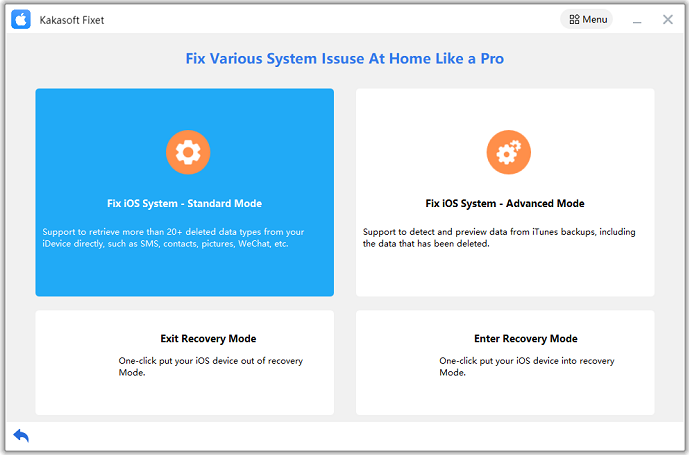 Connect your iPhone with the PC via a USB cable, and don't remove it when the installation process is in progress.
Download the Firmware
Fixet will require you to download repairing firmware before fixing your iPhone. This is where you choose the iOS downgrade or upgrade you want.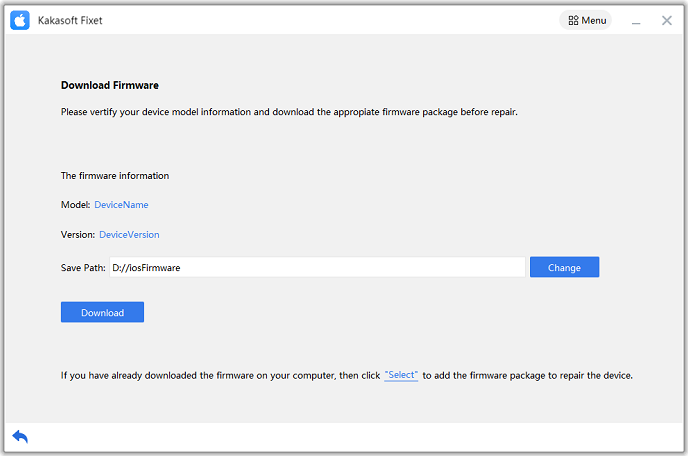 When you click on "download firmware," select the iOS you want from the menu bar below it.
Complete the firmware installation button and complete the process.
Let iDoc Complete the Installation and Downgrading
Keep your iPhone connected to the PC and ensure it has a stable internet connection during the installation phase.
This step will take a while, so be patient.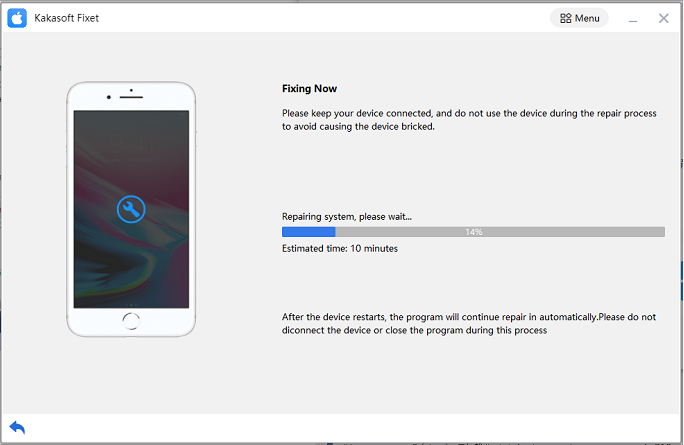 Restart Your iPhone
When the installation phase is completed, unplug your iPhone from the computer and restart it.
When you turn on your iPhone, it will have the older iOS version you selected during the repair mode. Adjust the basic settings, i.e., location, timezone, and date on your iPhone, and you're good to go. Apart from letting you downgrade iOS without iTunes, iDoc also fixes other software-related problems on your iPhone.
When you cannot use the Find My iPhone feature or the location tracker stops working on your iPhone, KakaSoft Fixet can help. This smart and capable tool is pretty simple to use; you don't have to be tech-savvy to operate it. Simply follow the on-screen instructions and let this tool do its job.
Summing Up
Some new iOS upgrades have bugs and are known to impact their housing device's speed, especially when they are in the beta-testing phase. That's why many Apple users wish to downgrade to an older iOS version after checking the new ones. If you're also in the same boat and want to know how you can downgrade iOS without iTunes, you're in luck.
KakaSoft Fixet is a reliable iPhone repair tool that lets you downgrade iOS without losing important data or visiting a repairer. So install Fixet on your computer, and let it take care of the iOS-related issues while you relax. It is an easy-to-install and innovative iPhone repairing tool aimed to improve your user experience with an iDevice. Unless Apple does not cancel an iOS version, you can downgrade to it as per your preference.