How to Password Protect Network Folder?
If you are looking to password protect shared folders on Lan or network, you've probably noticed that Windows 10/8/7/XP doesn't have a built-in feature that allows you to lock access to a folder via a password. This means that anyone using the same workgroup or domain can access the files within your shared folder.
Shared Folder Protector extends file server access controls with strong end-to-end encryption, allowing the administrator to specify access rights for specific groups or individuals. This approach ensures only authorized users can read or modify files, fulfilling requirements for separation of duties, information partitioning, and security. With Shared Folder Protector, organizations can defend their intellectual property, customer and partner data, and corporate brand equity.
How to Password Protect Network Folder?
In a word, Shared Folder Protector helps you to prevent unauthorized access to password sharing folders and files via sharing folder with password. The following is a step-by-step guide showing you how to password protect a network folder with this password-shared folder tool. You may just follow these simple steps to protect the shared folder on the network or a removable device.
Step 1. Add Folders to the Password Shared Folder Program
o Run the program and open the Main Application Wizard.
o Click "Add Folder" tab to add a folder to protect.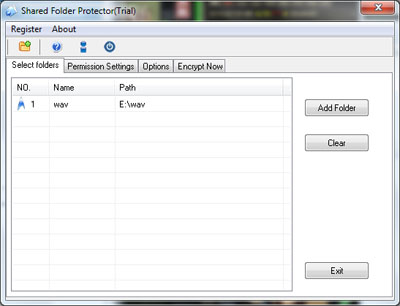 Step 2. Now click "Permission Settings" Tab.
In this window, you can customize permissions for specified user Groups. You can also edit the name of the user group.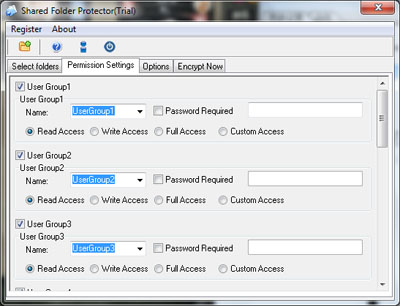 Click "Custom Access" and you can modify the permission for this user group.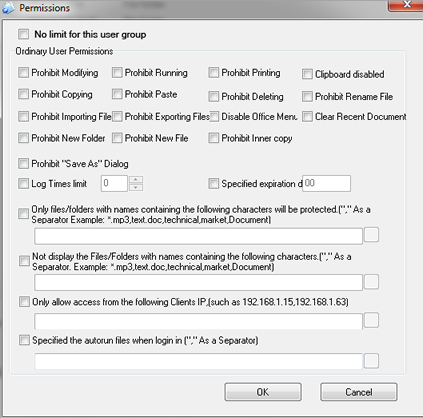 Step 3. Click "Options" Tab for More Password Sharing Folder Settings
The security level is Normal by default. High or Highest Strength will take you more time to encrypt.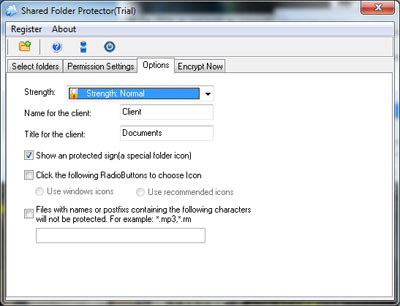 Step 4. Encrypt the Folder You Want to Share on Network
Now Click "Encrypt Now" tab, then input an Administrator password. The password can only be set as "123456" for the trial version. Then Click "Protect" Button to password protect the folder.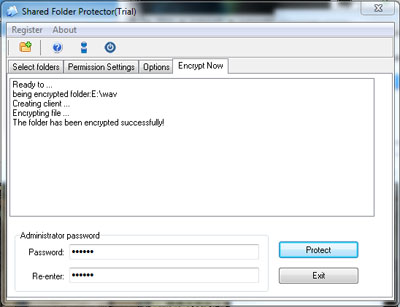 Step 5. Sharing Folder with Password on LAN.
If you want others to access the password-protected folder by LAN, you should share it with full control permission, as shown below.
1. Right-click the folder and select Properties.
2. Set the permission for everyone as full control. So that Shared Folder Protector would be able to assign all user rights to the specified user group.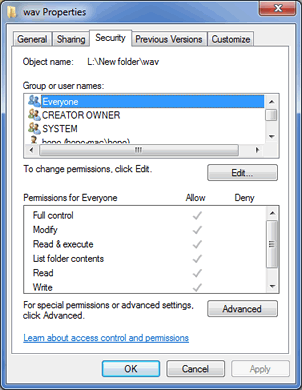 Step 6. Login

Open your password sharing folder, Run "Client", and the following Login window will pop up. Note: The Admin Password for the trial version is "123456".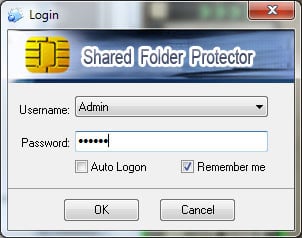 Now you can explorer your password sharing folder here.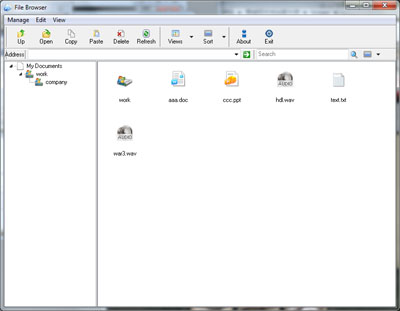 Above is a complete tutorial on complying with a network folder password protection. Have you got all about sharing folders with passwords on the network.