SafeDRM DRM Protection 1.1.0
Protection of video and PDF files against unauthorized viewing and illegal distribution. (PC and Mobile Devices supported!)
High-level Encryption: With 256-bit AES encryption and an advanced video encoding algorithm, more secure and reliable!
Prevent Screen Recording and Screenshots: Automatically identify various known and unknown screen recorder software. If users try taking screenshots, they could only get a black screen picture.
License Control: Before users can play the video, they must enter the correct authorized account and password; The vendor could set an expiration date and licensed course for each user.
Device Binding: After users enter the username and password to log in player, the account was binding to the device. Users could no longer log in to other devices without permission.
Watermark: Set different text watermarks for each user. Watermark text consists of the student's name or other personal information. Static watermark and floating watermark are supported.
Protect the content: Built-in copy protection helps prevent people from copy-and-pasting the content of your file.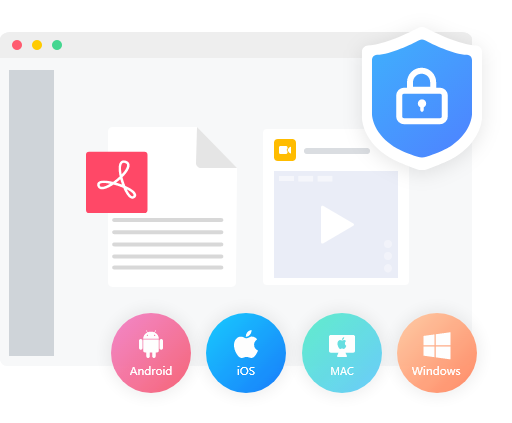 How to Use SafeDRM for DRM Protection?
SafeDRM is designed to protect audio, video, and PDF files intended for playback on PC and mobile phone against copying, illegal distribution, and unauthorized use.
Main Features of SafeDRM DRM Protection
The program uses high-strength encryption algorithms to protect audio, video files, and PDF files. These files can be played on multiple platforms, such as Android, iOS, Mac, and Windows.
Digital Rights Management & Disable Screen Recorder
This feature allows you to restrict the user's file permissions. You can limit which videos users can play, as well as the deadline for videos. Users can play videos only if they have the correct login account. More importantly, the software will also check all running processes and make sure that no screencap software is running.
Limit the number of plays and the expiration date
You can limit the number of times and expiration dates for different video files. The program will also check the local computer time and network time, and if the user attempts to modify the local computer time, the program will automatically detect and block access to the content.
Prevent unauthorized redistribution of your content
Prevent unauthorized redistribution of your content. Users must be authorized to browse protected content. And the protected content is not editable and replicable.
Multi-format supported
SafeDRM supports a great number of formats such as MP4, WMV, AVI, MPEG, MTK, and other media files.
Data security
Allows you to split pages of any PDF document no matter the length or file size, and merge several PDF files into a single file.
Easy usage
This software is very easy to use, any novice can be familiar with this software within a few minutes.
Video files can be divided into several groups
Teaching materials: Educational multimedia courses, training recordings, seminars, web seminars, etc.
Materials for companies: Recordings of corporate events (training, festivals, awards, parties, etc.).
Personal and copyrighted materials: Family audio and video files, personal files, research paper presentations, etc.
Freely distributed materials: Commercial advertisements, materials with scientific and cognitive content.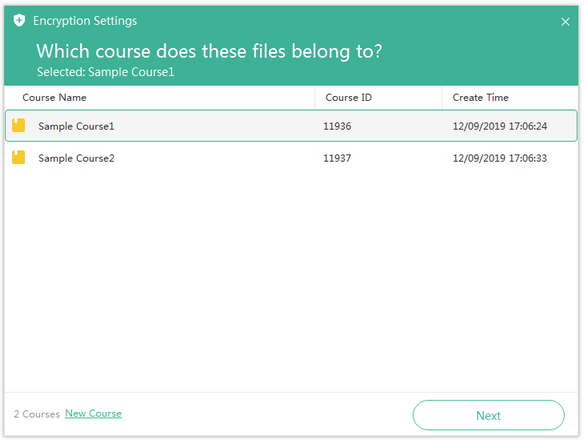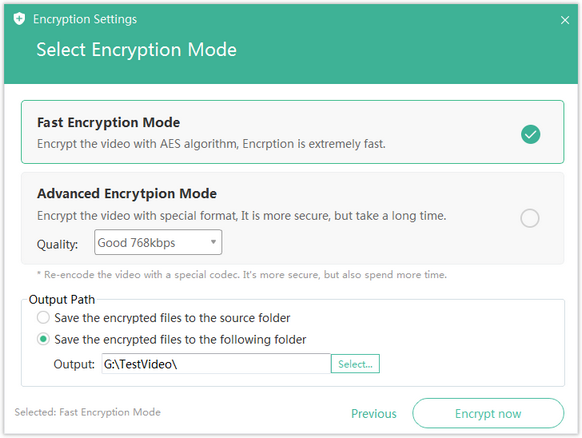 Audio/Video/PDF binding objects
Protected files need to be bound to one device before they can be used, which prevents users from copying files at will and opening them on other devices. Bindable devices: PC (PC), mobile phones. Protected files can only be played on the specified device.

When a protected file is played for the first time, the user needs to enter an account number and password to obtain authorization and play it.
When authorized, this file is automatically bound to the device and can only be used on this bound device.
If a user logs in on another device using the same account, it will be rejected.
FAQs of SafeDRM DRM Protection
What is SafeDRM DRM Protection?
SafeDRM is designed to protect audio,video and PDF files intended for playback on PC and mobile phone against copying, illegal distribution and unauthorized use.
Which Operating Systems are supported by SafeDRM DRM Protection?
SafeDRM Copy Protection application runs on Windows, Android, iOS, and Mac OS.
Can I run a video, secured by SafeDRM DRM Protection, on a DVD player connected to a TV?
Video Copy Protectionr is a software solution which requires Windows, Android, iOS. CD/DVD player is not supported.
Do I need any special software to run copy protected video?
Yes. You should download SafeDRM Player to play the encrypted files. See more.
What will I get after purchasing the software?
We will send you the official version of the software, as well as a new dashboard account.
Can I buy the program without first trying the evaluation version?
You could, but please don't. We don't need your money as much as we need your satisfaction. It is strongly recommended that you try the software first before purchasing. If you are happy with it, then pay us and register.ip n
How can I suggest a new feature for the future releases?
We give high priority to our customers' suggestions for future versions of our software. If you have a feature request, be sure your copy is registered and let us know via Email: admin@kakasoft.com
How many files can I encrypt?
There is no quantity limit.
If I buy the basic version now, can I upgrade to a higher version later?
Yes, you can upgrade to a higher version at any time. If you need to upgrade, please contact us.

I'm not tech-savvy and totally hate to operate multiple steps, but it was pretty simple to operate this software. I would say the claims of this service were fully met.
– Dina

I am extremely satisfied with the functionality of this software.
– Wendy

SafeDRM protection service is an all-in-one solution for me now! It enabled me to make sure that only users with verified accounts could access my videos. Just assigning a password and an ID to every customer would do the trick. I found it reliable prevention for vendors who want to share PDFs, audios, or videos within limited access. Highly recommended!
– Georgie
This one is a wise pick! I love how this video protection software accommodates different format files and videos. Another cool feature is that I can limit the number of times my employees view any video file. In a similar fashion, I can assign a deadline after which the video or PDF won't be viewable, which sounded cool to me.
– Nellie
Tips & tricks for SafeDRM DRM Protection
Screenshots of SafeDRM DRM Protection
Download KakaSoft Now to Make Your Digital Life Easier!