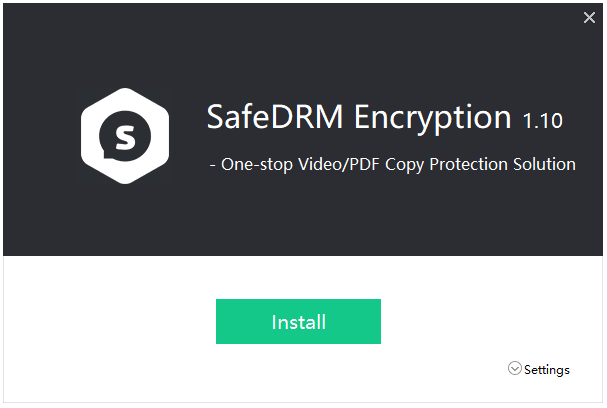 3. Run the software and enter the login account. (Enter the test account during the trial period, After you purchase the full version, we will generate a vendor account for you.)
Username: demo
Password: 123456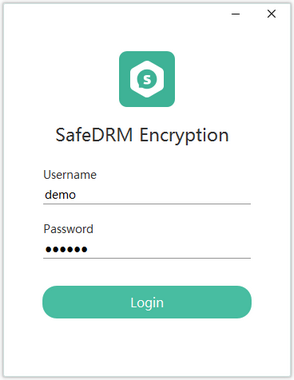 Click the "Add File" button and select the video file or PDF file to encrypt, or simply drag-and-drop files into the encryption window.
Note: Mp4 file format is recommanded.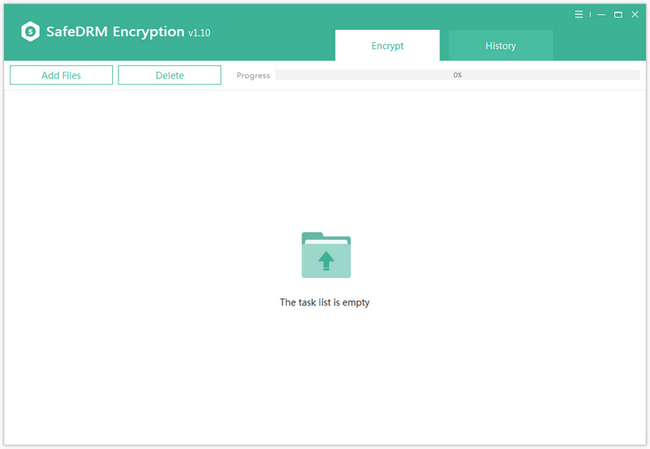 Choose course: classify videos into a certain course.
You can also click "New Course" to create a new course.
Click "Next" and select the encryption mode.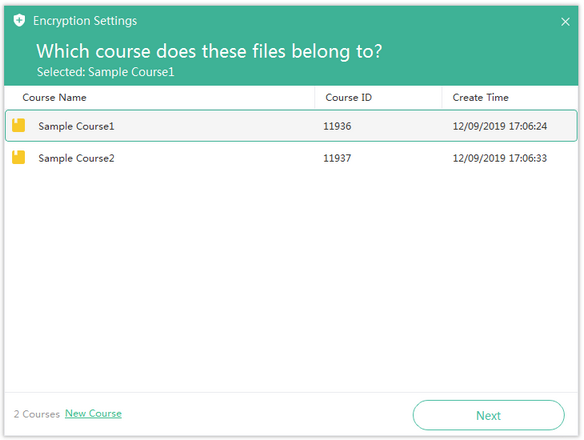 Click "Encrypt Now"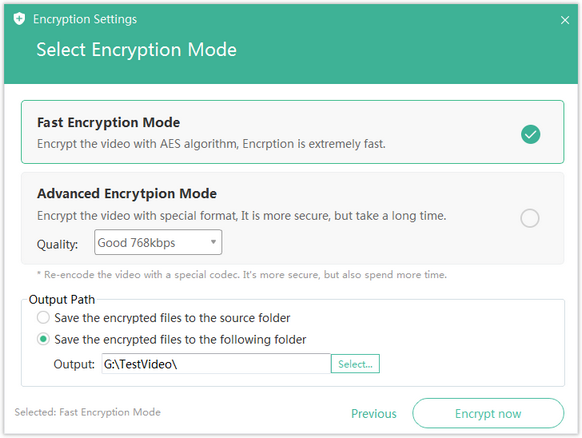 Encrypting files.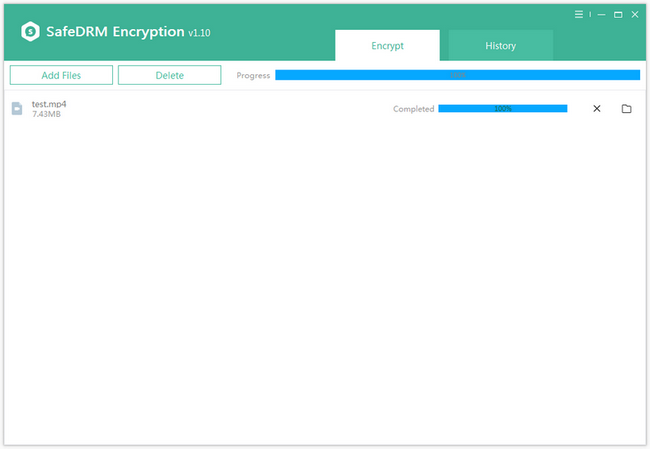 Download Sample:
https://www.kakasoft.com/files/sample-encrypted.vep
(You could download the sample video to have a test. Please note .vep file could only be played with SafeDRM Player.)

After the encryption, you could see the generated .vep files from the source directory.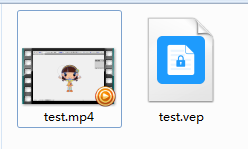 Send the encyrpted .vep files to students directly or upload them to Dropbox/OneDrive/Google Drive and share to students.
Note: Before the students could play the encrypted video files and PDF files, they have to download SafeDRM Player and obtain a login accout from the vendor(Vendors could create user accounts from the dashboard.).
Part III、How to use the dashboard?
Vendor dashboard: http://safedrm.KakaSoft.com
Enter the test account, username: demo, Password:123456
From the dashboard, you could add user account for your students.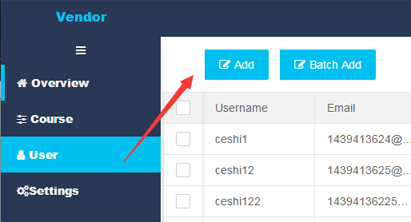 Here you can configure the user account: set expiration dates, license courses, the number of devices students could log in, etc.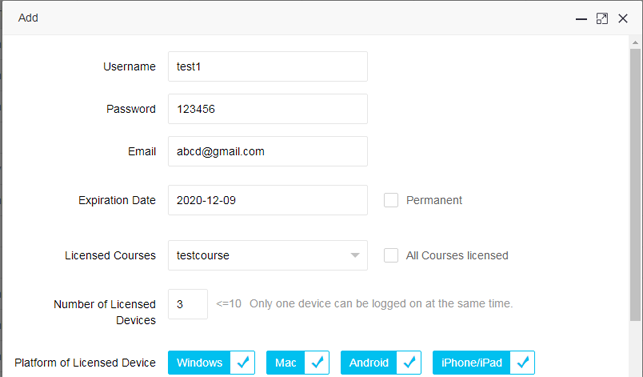 For other features, please refer to the dashboard tutorial.