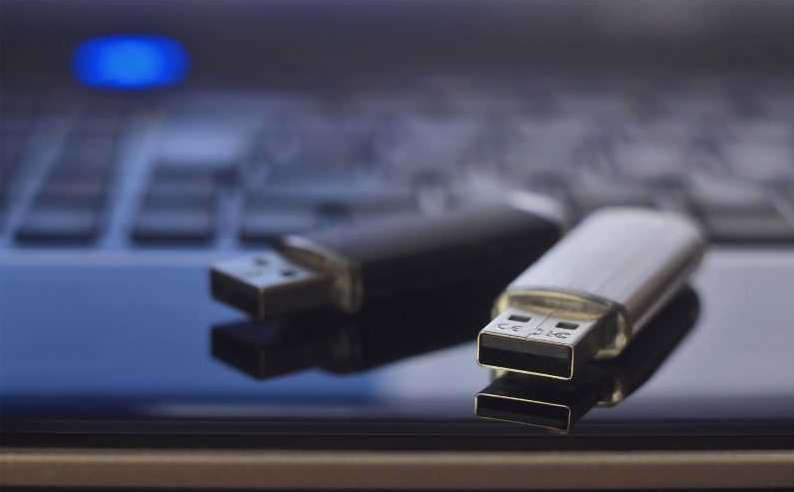 The functions of your USB drive can hardly be overemphasized. For instance, they can be used for data transfer from one device to another, backup, and auxiliary storage. If you are planning to run a different operating system, a USB drive will be required to ensure a smooth process and many others.
For all of these benefits to be experienced, your USB drive needs maximum protection. So, in order to prevent the loss of the USB flash drive with important data. It is necessary for us to get USB locker software. Over the years, there have different USB security for pc applications coming into existence. However, most of them have failed to live up to expectations.
This post will be revealing the best USB encryption software. These applications have been used by thousands of people in the past with positive results. Ensure to read the details from beginning to end in order to choose one today.
1 – USB Guardian
This is one of the best USB security software on the internet. With it, you won't have to bother about viruses and worms that can prove dangerous to your system. It ensures that files are safely transferred from one PC to another via your USB without getting damaged by viruses and malware. It could be movies, photos, audio, documents, and others. USB Guardian works in a very simple but powerful way. For instance, as soon as your USB drive is inserted into the PC, it will be scanned automatically. This means autorun viruses will be detected.
Its interface is intuitive and user-friendly. Therefore, you won't have any problem exploring its features. In case you have got a very limited budget and would still want to protect your USB drive, this free USB encryption software will do a perfect job.
2 – USB Disk Security
USB Disk Security is another free USB security software that has managed to live up to expectations over the years with some advanced features. When it comes to offering USB drives maximum protection against malicious attacks, very few applications can meet your needs like this one. USB storage is usually known to contain dangerous content that can harm your PC. Most of the time, anti-virus programs find it very hard to detect these infections.
Whether you plan to make use of USB drives for personal or commercial use, USB Disk Security will ensure it is protected against dangerous infections. It can also ensure that your data is protected from unauthorized parties. The best part about USB Disk Security is that you can use it along with any antivirus program without a problem.
3 – USB Flash Security
USB flash security tends to function in a similar way to USB disk security which was explained above. With this program, it is possible to transport documents and files from one system to another in the most secure manner. It does this by allowing users to input passwords for files that are being transferred. Here is a much better explanation.
Sometimes, you would want to move private files from one location to another via a USB pen drive. For such to be possible, you need an application like USB Flash Security. Without the password, unauthorized parties will not be able to access such files.
4 – DiskCryptor
DiskCryptor is one program that has been able to make an indelible impression on users with some highly innovative encryption features. You can encrypt different flash drives. For instance, you have the rare chance of choosing between AES-256 bit, Twofish, and Serpent algorithms during the process of encryption. The function of this software goes beyond encrypting your USB drive. This is because it can do the same for various external storage devices like DVD/CD, external drives, and others.
This is an open-source encryption program. Therefore, you are free to tweak its codes a little bit in order to suit your need. This is what makes DiskCryptor be unique amongst the options that are mentioned above. Despite its advanced features, it will demand minimal resources from your PC.
5 – USB Safeguard
This is another effective USB security app that you can start using today. One of the reasons why it is grouped amongst the best USB encryption software is its high level of flexibility. For instance, instead of running from a PC, it tends to work the other way round (from a drive). This means whether you are making use of a private or public system, your files are protected.
With this USB security for pc, you can make use of passwords in protecting your files. Never bother about the level of security since it uses AES 256 bits key. In this case, a virtual drive (password-protected) will be created in your USB. The best part about Safeguard is that it doesn't need any admin right to function once your pen drive is inserted into a system. Also, you don't need any installation to use it.
This is the perfect free USB security software. Please remember that the free version will only work once the size of your USB isn't above 4GB. As soon as the drive is unplugged, it will be locked instantly.
6 – Remora USB Disk Guard
Remora USB Disk Guard isn't just about offering maximum protection for your USB drives. In addition to such, it can also help in compressive files. Its file encryption technology is quite impressive. In case you are trying to store files that seem too large, there is no need to be worried. This software will do all the magic and ensure such files are compressed in the most effective manner. Their qualities will not be compromised in any way.
With few clicks, you can lock files thereby preventing third parties from accessing them. Apart from this software having a well-designed interface, it is very easy to use. Apart from files being protected with passwords, the application also needs passwords to explore. This means additional protection.
7 – USB Secure Utilities
Unlike most of the tools that are mentioned above, USB Secure Utilities have been created specifically for USB drives. Instead of trying to provide encryption features/solutions, this free USB security software will ensure your Pendrive is fully protected from virus attacks. Apart from scanning your USB drive for any form of virus infection or malware, it can have them automatically removed. Whether there are dangerous backup files or hidden files, they will all be gotten rid of.
Also, it can help in securing backups as well as the management of files. It has 3 modes that you can use to scan drives. These are standard, generic, and NT. Each of them is different in terms of the results you will get. The most effective mode is NT because it can help scan and remove files that are very dangerous.
8 – Rohos Mini Drive
Rohos mini drive is another advanced and sophisticated software that you can make use of in encrypting files that have been stored inside your flash drive. Without a password, no one can access these files. If you have always wanted to store files on your USB drive without wanting others to know the content, Rohos mini drive is the best tool to use.
One of the benefits of this USB security app is that it is very easy to use. As soon as the program is started, there are 3 choices that will surface – "Options", "Change passwords", and "setup flash drive". For the process of encryption to commence, a partition will have to be created. With this application, you can even open drives that are protected on PCs where you don't have admin rights.
9 – Cryptainer LE
Cryptainer LE is an application that will not only protect your USB drive. Also, it can do the same for external storage like CDs, mobile devices, hard drives, pen drives, and many more. With this USB security for pc program, you don't have to be a computer geek before protecting your files. For instance, it is one of the simplest applications that anyone can use.
All you need to do is drag a file into Cryptainer LE and it will be encrypted. In order to view such files, just input the password you have set initially and that is it!
10 – Kakasoft USB Security
Kakasoft USB Security deserves to be mentioned amongst the best USB security software given its premium features. It can protect your pen drive, USB flash drive, memory card, and many other external storages via a password. In 3 simple steps, your USB drive will be locked. When it gets plugged into any system or pc, your files are automatically protected. The encryption technology that this software uses is very advanced for maximum results.
With KakaSoft program, your data will not be compromised by cybercriminals. This is because it offers state-of-the-art encryption technology. Even if you can't remember your password, there is no need to worry as such can be easily restored.
Final Words
Having seen the above, it is obvious that there are numerous options you can explore to secure your USB drive. Each of the software mentioned has proven to help users in the past to protect important data. Just choose any one of them based on your needs.