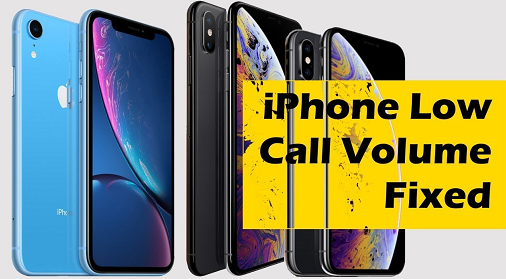 Many iPhone users complain about low iPhone volume issues on calls, alarms, ringers, or speaker volumes. There can be various reasons for iPhone sound not working issue. Sometimes it could be due to faulty hardware or the iOS software bug. It can also result due to the third-party you installed on your iPhone.
Whatever the reason for the iPhone volume low, the inability to hear the sound is frustrating. But no worries, we are here to resolve the issue. This article will walk you through various workarounds to fix your iPhone's low volume problem.
Whether you are suffering from iPhone volume low on calls, iPhone alarm volume low, iPhone ringer volume low, or iPhone speaker volume low issues, there are easy fixes for all of them. Read on to learn about them.
Turn the Volume Up When You Are Calling
The solution may sound super simple, but if you have issues with iPhone volume low on calls, then adjusting the in-call volume is what you need to do first. However, the solution works when you are on a call. Place a call to someone and then press the volume up button on the side of your iPhone to a level you are comfortable hearing.
Check Phone Case or Screen Protector
Sometimes, there is a low volume of calls, and when the phone rings or sounds the alarm. If you are suffering from an iPhone alarm volume low or iPhone ringer volume low issue, then ensure to check your iPhone's case and screen protectors as they can block the speakers. Some phone cases and protectors are designed to cover the upper speaker, and it could make the audio sound muffled or too low to hear.
Flip the Silence Switch to Fix No Sound on iPhone
Apple has designed a physical switch on iPhones on the left side to silence your phone quickly. However, some users reported that call volume gets back to normal after they turned the switch Off and On a few times.
Disable Phone Noise Cancellation
Noise cancellation is an accessibility feature on iPhone. However, if it is enabled leads to iPhone call volume being too low. Therefore, check the feature and disable it if it is on. To disable Noise Cancellation, open Settings and go to General. In the next menu, select Accessibility, then go to Phone Noise Cancellation and turn it off by sliding the toggle button. When it is on, the toggle switch is green. It will help increase iPhone call volume, and you will be able to hear clearly when someone calls you the next time.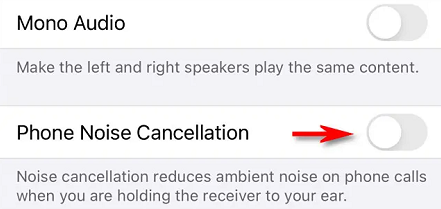 Clean iPhone Speakers
Sometimes, just a basic thing turns out to be helpful rather than going into the technical details to fix an issue. If you have a question about why is my iPhone volume so low, then cleaning your iPhone speakers can resolve the issue. Use a cotton swab, toothpick, or a soft-bristled toothbrush to clean out the speakers. Clean the speaker slots, gently removing all the dirt and debris from your iPhone. Once clean, call someone to check if the issue is fixed.
Check iPhone Jammed on Headset Mode
If there is no sound whenever you listen to music, watch a movie, make a phone call, or alarm buzz, do not panic. The sound issue can be resolved by checking whether the iPhone is stuck on the headset mode.
There are various reasons why this can happen. You could have put your phone on headset mode and forgotten to undo it, or the shrapnel in the headphone jack may get stuck in the port, due to which the phone does not exit the headphone mode. Whatever the reason, the problem does not have to be devastating.
Press the volume button to check if the icon displayed on the screen is a headset instead of a ringtone, then re-plug and unplug the headphones several times, use a toothpick to remove the broken piece of the headphone jack, or replace the tail cable. In addition to this, to get out of the headset mode, reset your iPhone. Press the Home and Sleep buttons together until you see the Apple logo.
Toggle Bluetooth Off
If you're experiencing issues with in-call volume, then check the Bluetooth as it might be the culprit for the issue. When the Bluetooth is on, it pairs with nearby devices. Perhaps you paired Bluetooth with other devices to attain internet access or share some files and forgot to turn it off. This can result in your iPhone's call volume low issue. Turning the Bluetooth off can help you gain back the normal volume strength. Go to your phone's Settings, scroll to Bluetooth to check whether it is on. If the Bluetooth is enabled, toggle it off to fix the volume issue on your iPhone.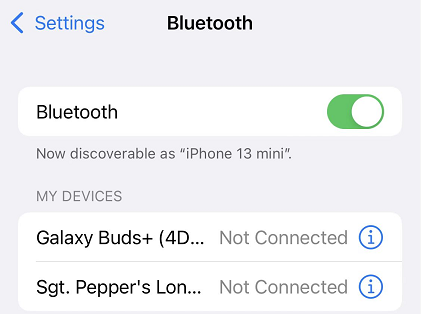 Update the Latest iOS Version
To fix the iPhone volume low issue, update your iOS to the latest version. Older iOS might have bugs and errors that give rise to the problem, and when you upgrade, these bugs go away. Go to your iPhone Settings, then select General, and tap on the Software Update option. Check for updates to see if the latest version is available. If yes, then update your iPhone. However, ensure to keep the phone battery at least 50% when you update the new version.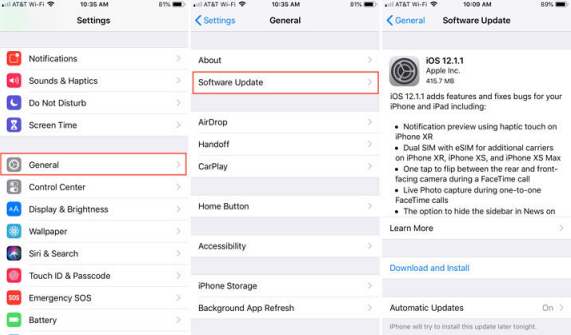 Restart Your iPhone When Volume Not Working on iPhone
After an upgrade, you need to restart your phone. If you do not restart your iPhone, you may still experience the low volume issue. Restarting your iPhone also equates to a refresh. It wakens all the phone functions to work properly. Press and hold the volume and the side button together until you see the power off slider to restart your iPhone. Then drag the slider and wait for your phone to turn off. Press and hold the side button until the Apple logo appears to turn the phone on.
Uninstall Third-party App
Some third-party apps like the call blocking ones affect the iPhone performance. This is also one of the reasons why iPhone volume is low on calls. Filter all the installed apps on your iPhone and uninstall the call blocking apps. When you do so, the issue will be resolved.
Reset All Settings
It is a total refresh of your iPhone. An update likely caused the iPhone volume low issue. It could be because the previous settings do not prevail within the latest iPhone operating system. Reset all settings is also a perfect chance to remove the applications that you do not use. These applications could be slowing down the normal operations of your phone, causing some functionality like volume not to work properly. To reset all settings, go to your iPhone Settings, click on General, and then Reset. Now, click on Reset all Settings.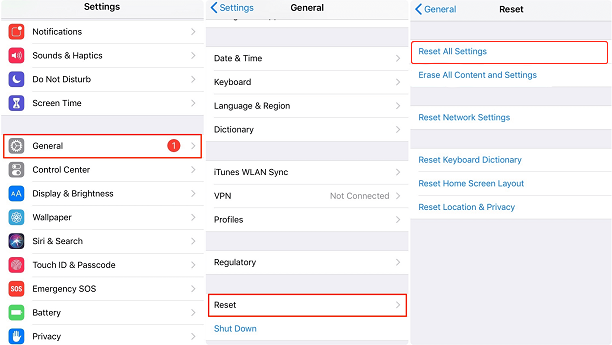 This method removes your preference for privacy, Wi-Fi, Sound, Bluetooth, etc., and does not delete stored photos, music, videos, and messages.
Use a Third-Party Tool to Fix iPhone Volume Issue
If all the above solutions can't help you solve the iPhone volume issue, perhaps you need a deeper fix upon the iOS. To do this, we recommend Kakasoft Fixet, a tool that is capable of fixing all kinds of iOS issues without damaging the data in there. Here is how to use Fixet to fix the iPhone volume problem.
Step 1: Install Fixet.
You can go to Kakasoft Fixet home page to download the free version, or directly click the button below to get it:
Step 2: Choose a mode.
There are two fixing modes on Fixet: Standard Mode and Advanced Mode. For all issues happened on apple products, we recommend using the standard mode first. If it does not work as expected, then you can try the Advanced Mode to have deeper troubleshooting, which will erase all your data in the device.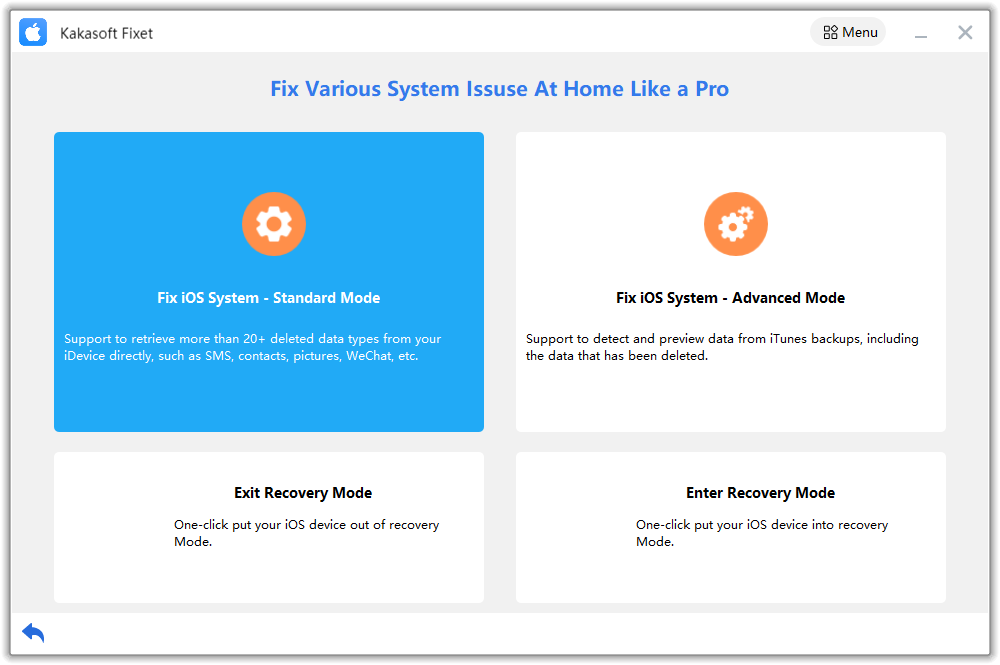 Step 3: Connect iPhone/iPad to PC.
You can use a USB cable to connect your iPhone to your computer. If the connection is successful, Fixet will detect your device and proceed.
If it is stuck in the following page, you have to follow the step-by-step guide on the screen to fix the connection issue.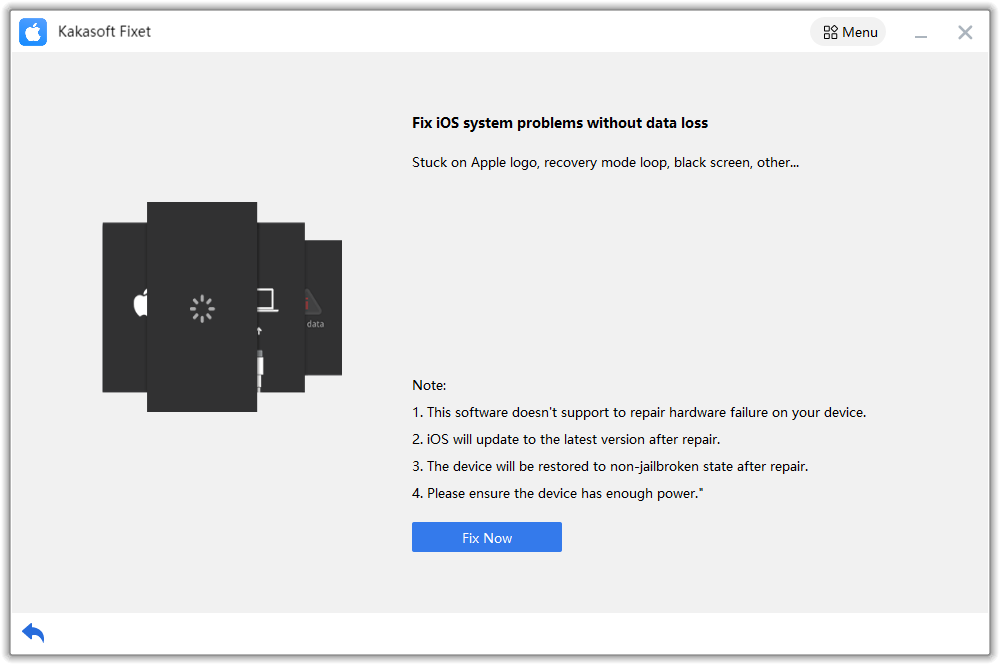 Step 4: Download iOS firmware.
When Fixet has recognized your device and proceeded to the next page, you will see all available iOS/iPadOS firmware packages to be downloaded. Choose one and click on the Download Button.
After the firmware download is completed, you can proceed to start fixing your device.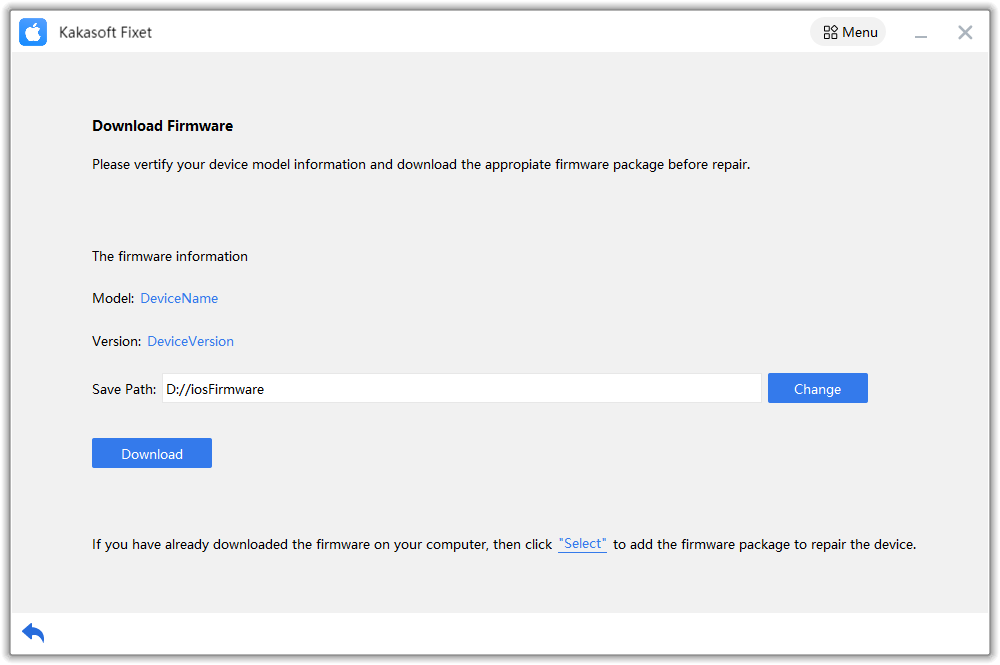 Step 5: Start fixing.
Depending on the issue itself and your device, the time needed to complete the fixing process varies. Normally, it will take from a few minutes to more than half an hour. So, please be patient and wait until it's done.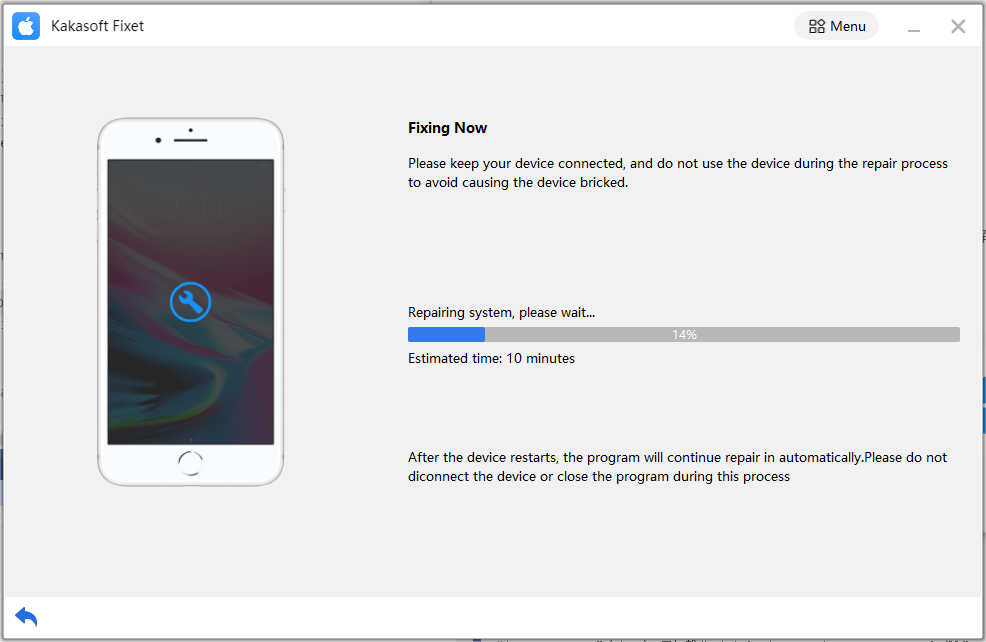 After Fixet completes the fixing, you will come to the page notifying you that your iPhone or iPad has been fixed successfully.
Sum Up
Having no sound on your iPhone during calls, ringing, or alarm buzzes is annoying. After all, you are unable to use the basic functionality of your phone. However, the above methods, especially Kakasoft Fixet, can surely help you fix the iPhone volume low issue. You can try them all or anyone who deems fit your needs.