Step 1: Download and Install Fixet in your computer.
You can go to Kakasoft Fixet home page to download the free version, or directly click the button below to get it:
Step 2: Choose a fixing mode.
There are two fixing modes on Fixet: Standard Mode and Advanced Mode. For all issues happened on apple products, we recommend using the standard mode first. If it does not work as expected, then you can try the Advanced Mode to have deeper troubleshooting, which will erase all your data in the device.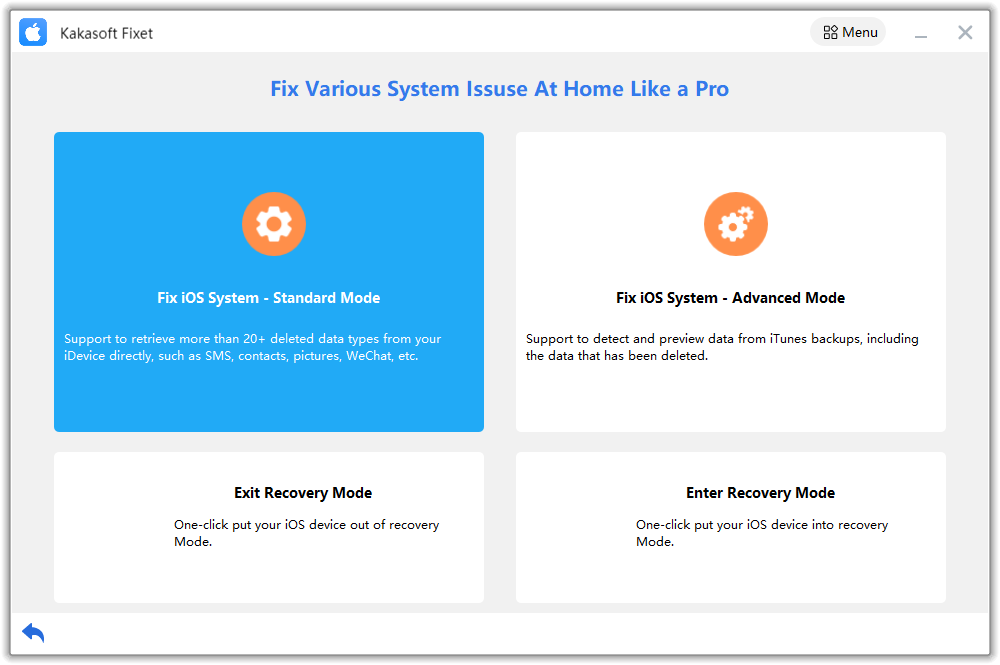 Step 3: Connect your iPhone/iPad to PC.
You can use a USB cable to connect your iPhone to your computer. If the connection is successful, Fixet will detect your device and proceed.
If it is stuck in the following page, you have to follow the step-by-step guide on the screen to fix the connection issue.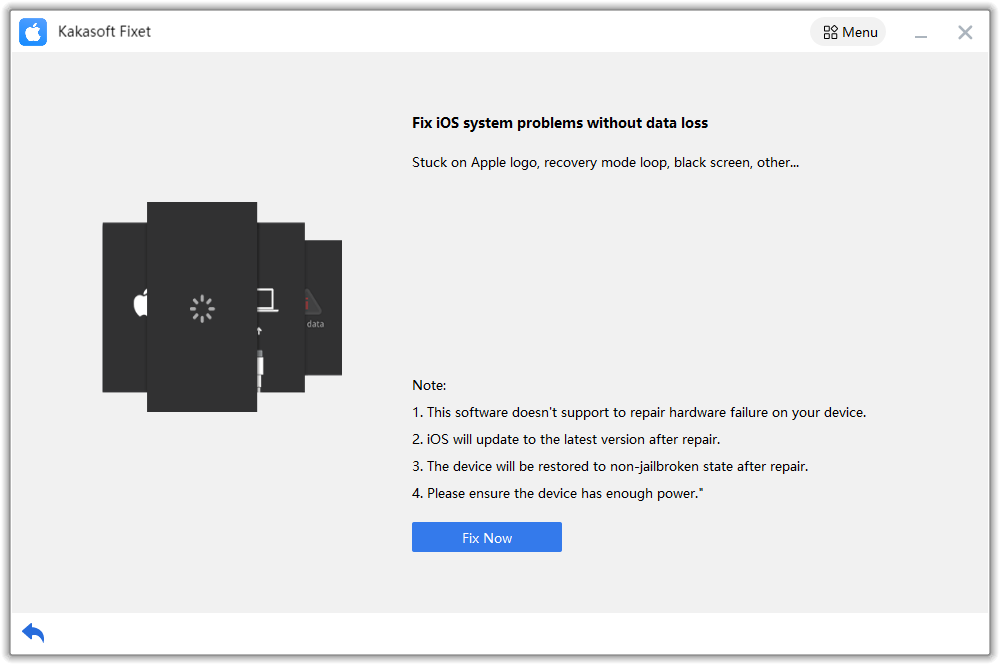 Step 4: Download firmware.
When Fixet has recognized your device and proceeded to the next page, you will see all available iOS/iPadOS firmware packages to be downloaded. Choose one and click on the Download Button.
After the firmware download is completed, you can proceed to start fixing your device.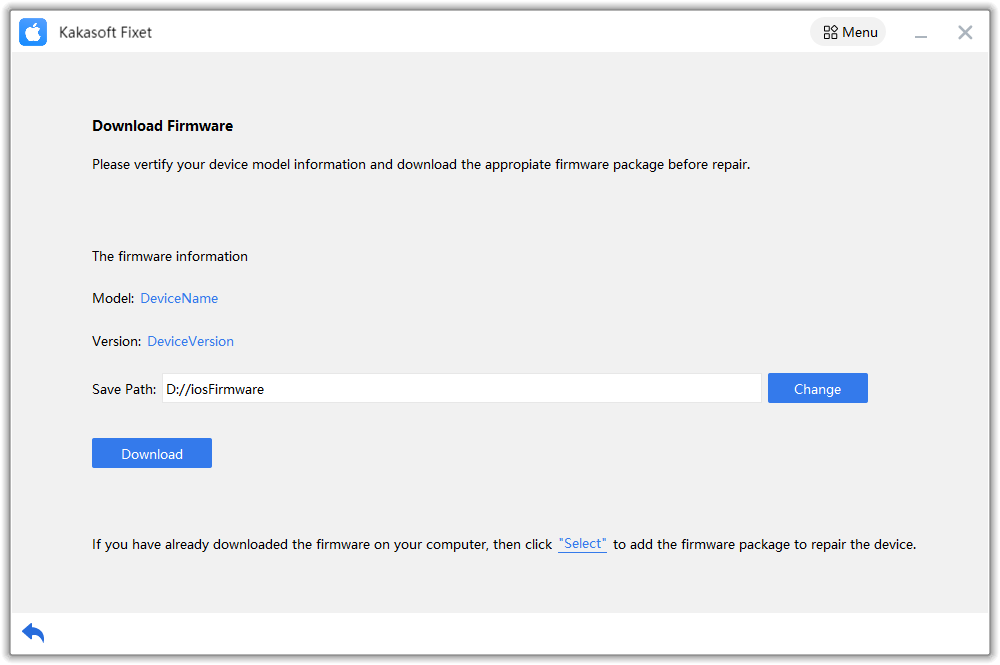 Step 5: Start fixing.
Depending on the issue itself and your device, the time needed to complete the fixing process varies. Normally, it will take from a few minutes to more than half an hour. So, please be patient and wait until it's done.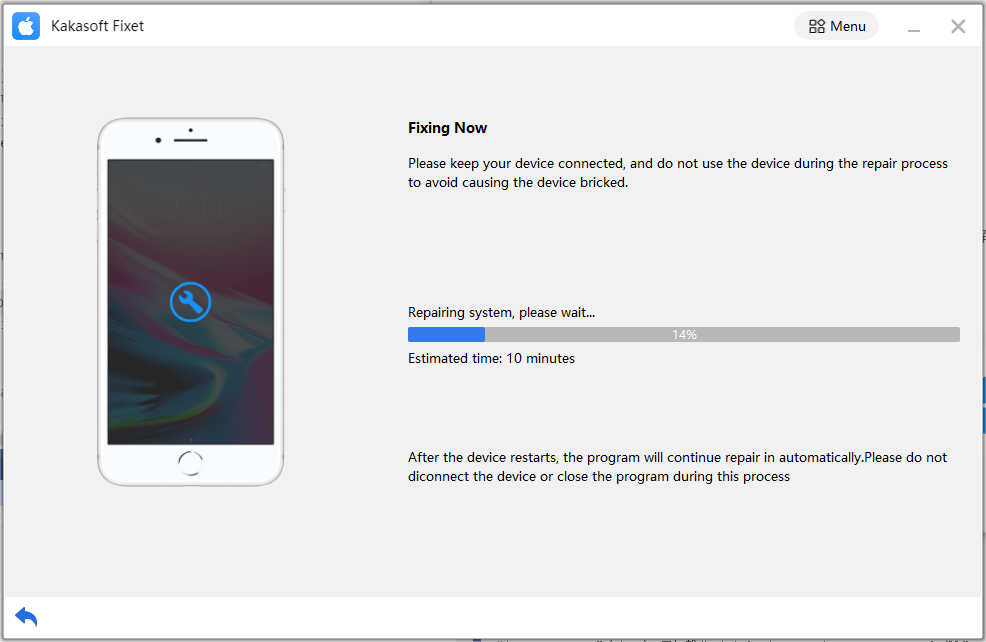 After Fixet completes the fixing, you will come to the page notifying you that your iPhone or iPad has been fixed successfully.