Recovery Center is used to reset your password of the protected folder.
However, because of the irreversible algorithms, only folders protected with "Normal security level" can be recovered.
Before you can use Restore Center, make sure that you have bought a full version.
How to buy: (You will get a registration key to active Restore Center then.)
1. Run lockdir from a normal folder. Click SETTINGS


2. Click Register> Enter registration key, then enter your name and registration key.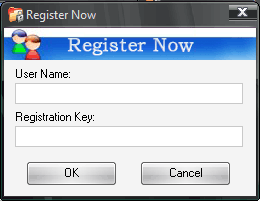 3. Restart the program and click SETTINGS>Options>Restore Center. You can reset your password in the following window.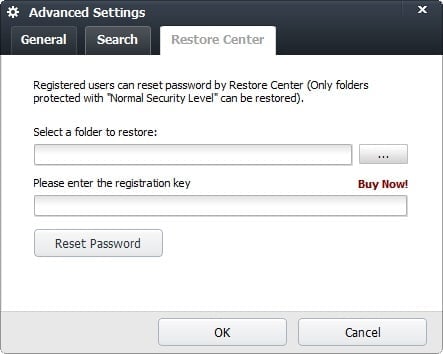 4. You password will be reset and then you will get a new password.
.