If the folder is protected by version 5.70 or higher and a recovery email has been set, you may retrieve the password through the "Recovery Mailbox" function.
1. Click the button on the right side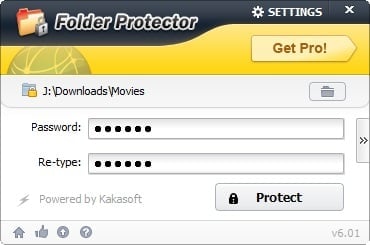 2. Now enter the email which you have set up when you protected this folder, and then click "Retrieve Password". Wait for a minute, you can get the email.