Thank you for purchasing Folder Protector. The following is the registration process of Folder Protector.
1. Click "Get Pro!" button at the top right of the main window.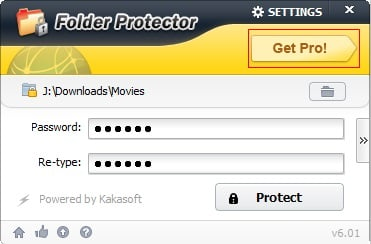 2. Click "Register" button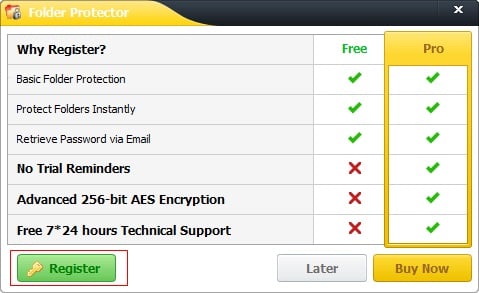 3. Enter your email and the registration key. (If you have already purchased this software, please check the registration email in your mailbox, which contains the registration code.)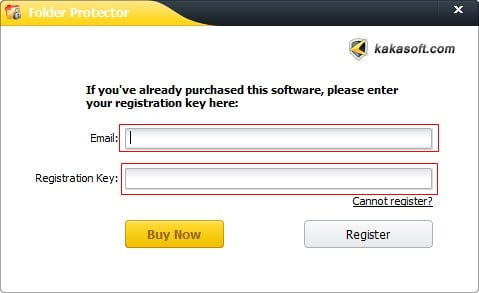 If you have any questions, please feel free to contact us.