Dear Customer, thank you for choosing KakaSoft Software. It is time that you decide to buy our product. To make your purchase easier, please read the tips below, they are tips for purchasing from BlueSnap:
Purchase the software from BlueSnap:
1. Click RegNow purchase link on the site to purchase from BlueSnap. You can choose the Currency, Quantity, Type in the order form.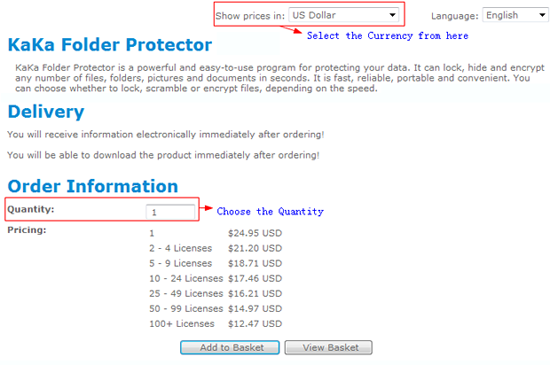 2. After you confirm the info above, click Add to Basket, you can confirm your order here. If there is any mistake, you can also remove the mis-selected items.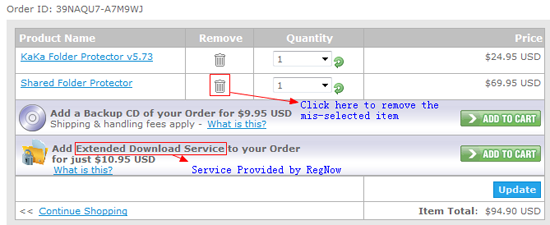 3. The Extended Download Service is the default item been chosen in the order list. It is the service provided by Regnow. If you keep this service, you can securely back up your software online for one year.